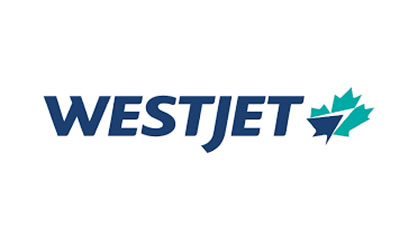 In this feature of Rewards Canada' Ultimate Credit Card Portfolios we look at the ultimate wallet for earning and redeeming WestJet Rewards dollars and for flying with WestJet. We have always recommended that you should carry a Visa, a Mastercard and an American Express card in your wallet. The reason why is that there are benefits, promotions and earning potential unique to each brand of credit card. In this feature we outline one card from each brand that will help you build up those WestJet dollars faster than ever and/or save on your WestJet flights. Ultimately there are various options that could be utilized for a WestJet portfolio but we look at one card from each issuing family that provide strong WestJet dollars earning, discounts for flying on WestJet along with very strong insurance and travel benefits.

What is Rewards Canada's Ultimate WestJet Rewards Credit Card Wallet? It is the following three cards

The WestJet RBC World Elite Mastercard is the obvious choice as it is the primary card out there for WestJet Rewards. It should also be the primary card you use in this ultimate portfolio. It will earn 1.5% back in WestJet dollars on all purchases except for WestJet/WestJet Vacations purchases where that is bumped up to 2%. The RBC Avion Visa Infinite Card earns RBC Rewards Points which can then be converted to WestJet dollars. The rate they convert at is 100 RBC Rewards Points to 1 WestJet dollar which translates to 1% back on all Avion purchases except travel where it is 1.25%. There are times when RBC holds a transfer bonus to WestJet that provides 10 to 30% more WestJet dollars. The final card, the Platinum Card from American Express does not actually earn any points that can be converted to WestJet dollars but provides discounts for buying tickets on WestJet and you can also apply the Platinum card's points to those ticket purchases as well.
Five Key Benefits of this portfolio
Provides the best WestJet dollars earning potential
Annual companion pass and first checked bag free can provide tremendous savings when flying with WestJet
Free Wi-Fi on WestJet flights
Provides discounts on WestJet flights (except those in basic economy)
Lounge access in many key WestJet cities
Why you want to get each of these cards - AKA the earn and benefits they provide!
WestJet RBC World Elite Mastercard
This is the primary card for the Ultimate WestJet Credit Card portfolio. It provides the best earn rates for WestJet dollars at 1.5% for all purchases except WestJet flights and WestJet Vacations packages in which case the card earns 2% back.
On top of the best WestJet earn the card also provides numerous benefits for travelling with WestJet. The most famous being the first checked bag free benefit which waives the fee for the first bag for the cardholder and up to 8 additional passengers on the same reservation. With baggage fees starting at $30 one way, you can see how big of savings this can provide. The great thing with this benefit is that you actually don't have to buy the flights with this card you simply have to have it connected to your WestJet Rewards account and make sure your WestJet Rewards membership number is attached to your reservation (see the Platinum Card option below)
The next benefit is the annual companion voucher that the WestJet RBC World Elite Mastercard provides. This is the yearly benefit from the card where you can buy a second ticket on a flight for a fixed fee plus the ticket's normal taxes and fees. If you play your cards right and redeem on expensive tickets you can extract big value from the voucher. The flat redemption fees for the voucher are as follows:
Canada and the Continental U.S. for $119
The rest of WestJet's network for $399
There are additional features and insurance benefits the card brings to the table as well which won't cover here save for the free Global Wi-Fi the card provides. This benefit via Boingo is available on all World Elite Mastercards in Canada and is especially noteworthy for this WestJet portfolio as Boingo membership means you get free Wi-Fi on WestJet flights!
Read our review of the WestJet RBC World Elite Mastercard to learn more.
RBC Avion Visa Infinite Card
In reality you are grabbing the RBC Avion Visa Infinite card for its ability to give you a quick boost of WestJet dollars thanks to its great welcome bonus offer. Not only that it fulfills the Visa position in the portfolio so if you are at a retailer that happens to only accept Visa or if there is a special offer only available to Visa cardholders you have card to handle that purchase and then those points can be converted to WestJet dollars.
The current welcome bonus on the card provides up to 55,000 Avion Rewards points which can be converted to 550 WestJet dollars before any potential bonuses. The 55,000 welcome point bonus is broken down as follows:
35,000 Welcome Points on approval and.
20,000 bonus points when you spend $5,000 in your first 6 months
Apply by September 16, 2022
This is one of the easiest large ticket bonus offers to achieve in the Canadian market right now.
Any points you do earn on this card can be converted to WestJet Rewards dollars and they do on occasion have bonuses for transferring. The bonus has been as high as 30% however most recently over the past couple of years we have only seen 10% bonuses.
Read our review of the RBC Avion Visa Infinite Card to learn more about this card!
The Platinum Card from American Express
While the Platinum card does not earn WestJet Dollars, it does earn membership rewards which can be redeemed for WestJet flights separately but you're getting this card more so for discounts on WestJet flights, airport lounge access and a plethora of other travel benefits.
The WestJet discount
The Platinum Card has a benefit called the International Airline Program which provides discounts on premium travel with many of the world's top airlines and this also includes WestJet. The beauty of WestJet is the discount is extended to any economy class fare above Basic. So unless you are buying the absolute cheapest fare with WestJet (which isn't always available on all routes) you can purchase it cheaper via American Express. The discount also grows with the higher fare class you book. A recent check of two business class seats between Calgary and Maui priced at $5,175 on WestJet's site and only $4,297 with Amex! On top of this you can redeem the Membership Rewards points you have earned on the Platinum Card towards these flights or any other flights you purchase on the card.
And as mentioned above even though you are buying these tickets through Amex Travel and paying with your Platinum Card so long as you have the WestJet RBC World Elite Mastercard you won't pay the first bag fee on these bookings. On top of this you'll still earn your WestJet dollars and you will receive any elite status benefits should you happen to have WestJet Elite Status.


Ultimate Guide to the American Express International Airline Program
Check it out here


The Lounge access
The Platinum Card has the best airport lounge access hands down out of any cards in Canada. Yes, the WestJet RBC World Elite Mastercard has Mastercard Travel Pass by DragonPass but that only covers your annual membership not the actual fee to access any lounges. The Platinum card has membership and access fees covered! And depending on which lounge it may cover your entire family's entry fees. Whether it's a lounge in Vancouver, Edmonton, Toronto or London, England you're covered with the Platinum Card.



Then you have additional benefits like a $200 annual travel credit which you can apply to WestJet flights you book via the International Airline program or virtually any other travel. It provides hotel elite status and much more.
Read our review of the Platinum card to get all the juicy details!
Here are the current details on these three cards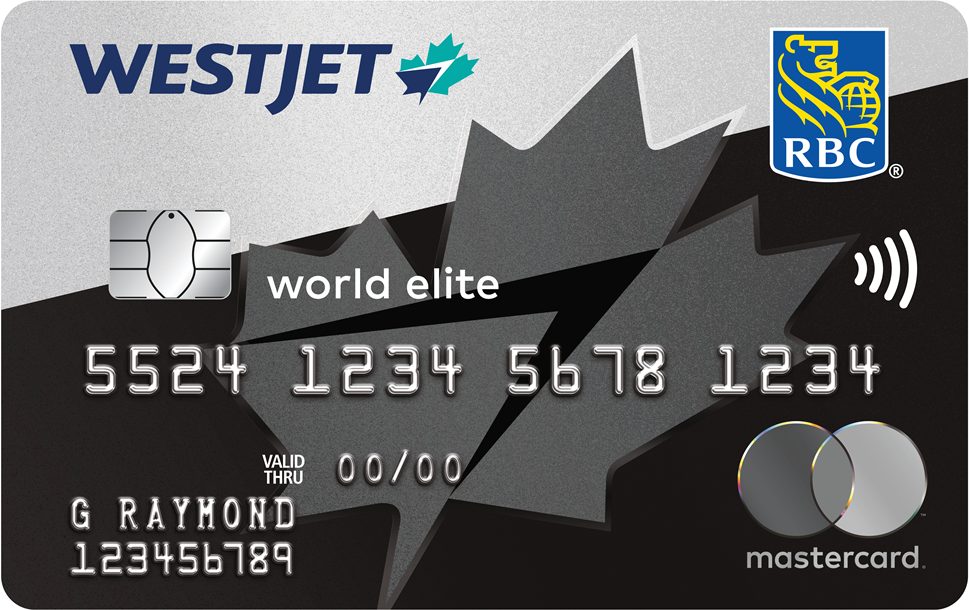 WestJet RBC World Elite Mastercard

Earn up to 450 welcome WestJet dollars
Receive 250 dollars upon approval and 200 dollars when you spend $5,000 in the first three months.
Receive a Status Lift of $500 in tier qualifying spend for every $15,000 in everyday purchases on your WestJet RBC World Elite Mastercard.
Annual $119/$399 Companion Flight when you sign up for and receive the WestJet RBC World Elite Mastercard.

Earn 1.5% back in WestJet dollars on every purchase you make with your card

Earn 2% back in WestJet dollars when you purchase WestJet flights or WestJet Vacations packages with your card

Companion flight vouchers are an annual benefit.

First bag free for the primary cardholder up to 8 people traveling on the same reservation to anywhere WestJet flies!

Companion voucher details:

Travel to Canada and the Continental US for $119 CAD
Travel to the rest of the WestJet network for $399 CAD

---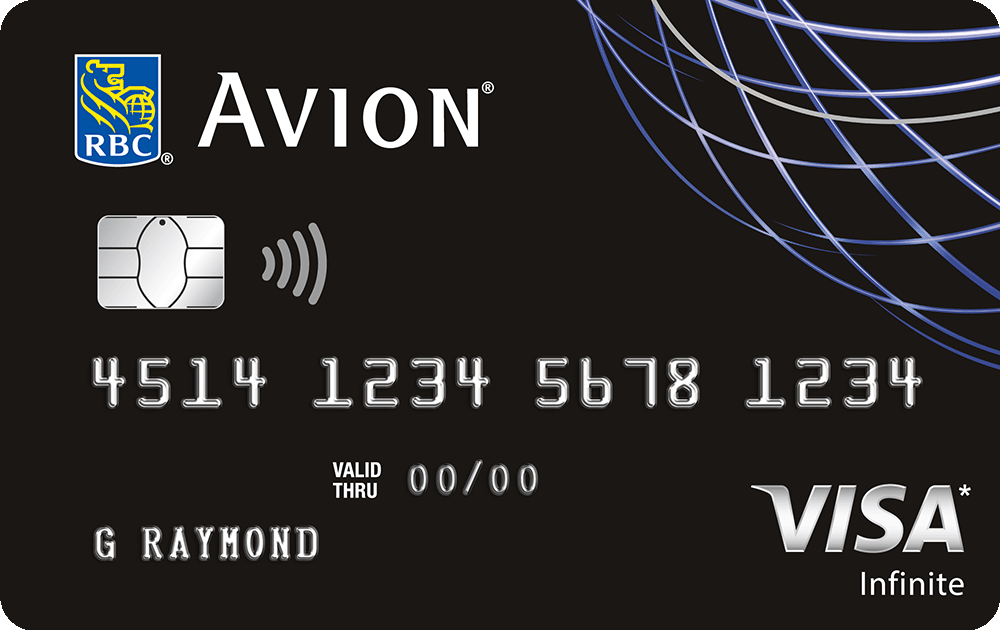 RBC Avion Visa Infinite

Annual Fee: $120
Additional Card Fee: $50

Get up to 55,000 bonus points (a value of up to $1,100), that's enough to fly anywhere in North America or the Caribbean! (Taxes and Fees extra) - You'll get 35,000 Welcome Points on approval and 20,000 bonus points when you spend $5,000 in your first 6 months. Apply by January 31, 2023


Earn 1 RBC Rewards® point for every dollar you spend* and an extra 25% on eligible travel purchases.
When you are ready to travel again, Avioners can book flights with points on any airline, on any flight, at any time, early or last minute, with no blackout periods or restrictions.

Avioners earn points that never expire so your points will be waiting for your next adventure.

Redeem your points for travel and more. Use points for anything from paying bills and paying your card balance to redeeming for Gift Cards and Merchandise at top brands like Apple. The RBC Rewards program gives you the freedom of choice to use your points your way, and helps you make the most as an Avioner.

Eligible RBC Rewards members can also convert points to other loyalty programs including WestJet dollars, British Airways Avios points and Hudson's Bay Rewards points.

Link your RBC card with a Petro-Points membership to instantly save 3₵ per litre on fuel at Petro-Canada stations and earn 20% more Petro-Points and 20% more RBC rewards points

Link your RBC card with a Rexall Be Well account and get 50 Be Well points for every $1 spent on eligible products at Rexall. Redeem Be Well points faster for savings in store on eligible purchases where 25,000 Be Well points = $10

Get access to RBC offers which provides access to earn points faster at specified brands

Extensive insurance including: mobile device insurance, travel insurance (trip cancellation, interruption and emergency medical) and other eligible purchases to protect you and your family

Avioners get access to luxury Visa Infinite benefits including first in line for exclusive events, and hotel and dining benefits.

Avioners no longer need 14-days to book travel using the RBC grid
Up to a 2.3% return on your spending depending on which reward ticket you book
Unwritten ability to redeem for Business Class tickets although at a lower rate of return when compared to the Avion Reward chart
Get $0 delivery fees for 12 months from DoorDash17 - Add your eligible RBC credit card to your DoorDash account to:
• Get a 12-month complimentary DashPass subscription18 – a value of almost $120
• Enjoy unlimited deliveries with $0 delivery fees on orders of $12 or more when you pay with your eligible RBC credit card

---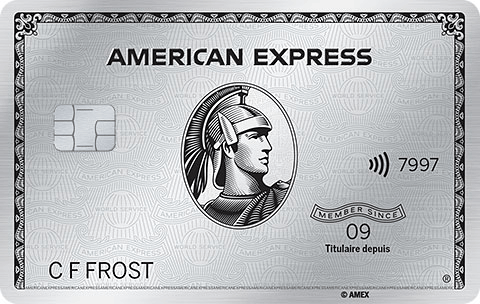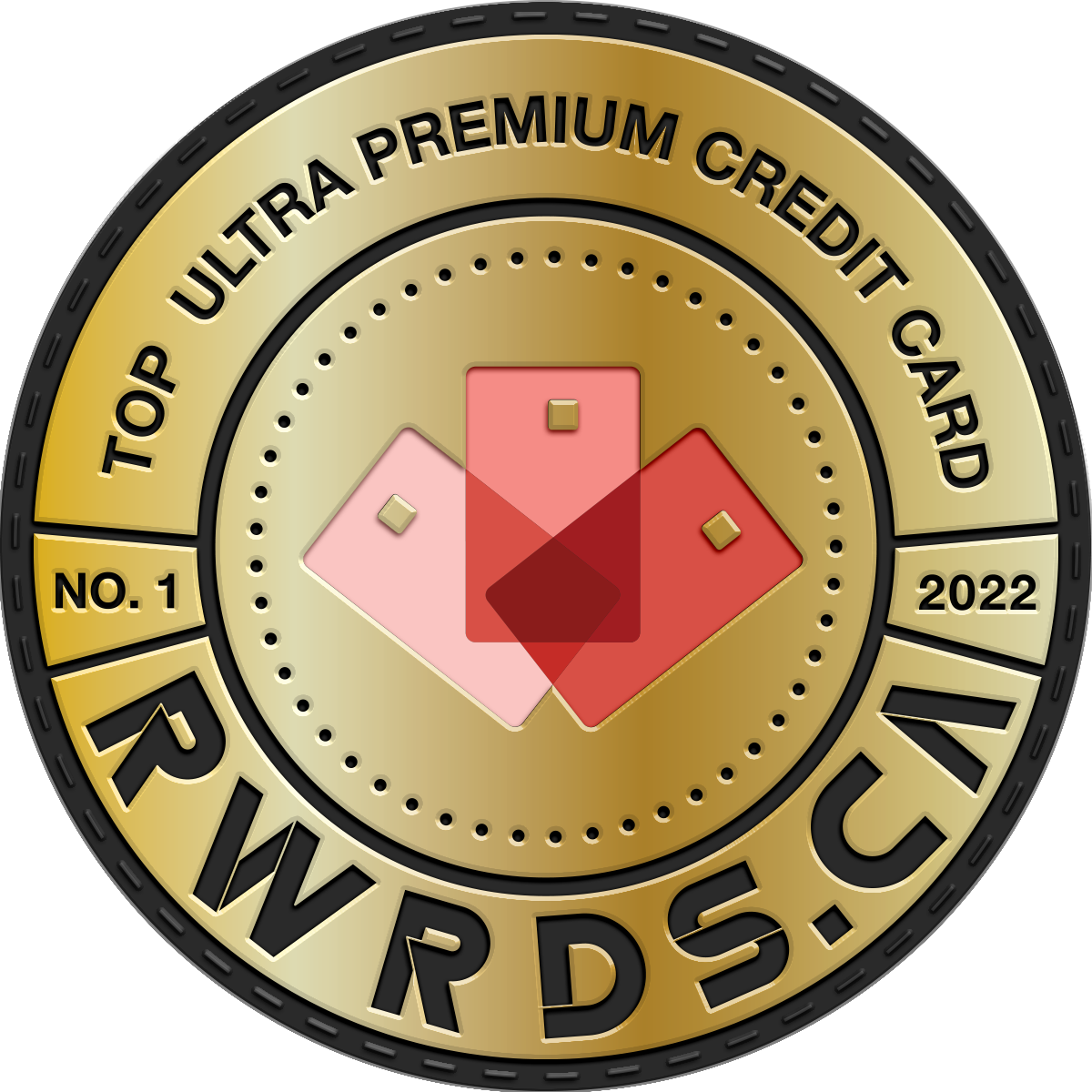 The Platinum Card®

Card Type: Charge
Annual Fee: $699 Additional Card Fee: $175 for Platinum, $50 for Gold
Unlock special experiences with the Platinum Card®
Earn up to 80,000 Membership Rewards® points - that's up to $800 towards a weekend away
New Platinum® Cardmembers, earn 60,000 Welcome Bonus points after you charge $6,000 in net purchases to your Card in your first 3 months of Cardmembership
Plus, earn 20,000 points when you make a purchase between 14 and 17 months of Cardmembership
• Earn 3 points for every $1 in Card purchases on eligible dining and food delivery in Canada, 2 points for every $1 in Card purchases on eligible travel, and 1 point for every $1 in all other Card purchases
• You will have access to a $200 CAD Annual Travel Credit to use towards any single travel booking of $200 or more charged to your Platinum Card and made on www.americanexpress.ca/travel or through Platinum Card Travel Service 
• Take full advantage of The American Express Global Lounge CollectionTM  which unlocks access to over 1200 airport lounges worldwide. This includes The Centurion® Lounge network, Plaza Premium Lounges, and hundreds of other domestic and international lounges designed to enhance your travel experience
• Enjoy flexible ways to use your points such as statement credits for any eligible purchase charged to your Card, new travel purchases booked on American Express Travel Online through the Flexible Points Travel Program, and eligible flights through the Fixed Points Travel Program
• Transfer points 1:1 to several frequent flyer and other loyalty programs
• Enjoy complimentary benefits that offer an average value of $550 USD at over 1,000 extraordinary properties worldwide when you book Fine Hotels + Resorts
• Platinum Cardmembers can enjoy access to special events and unique opportunities
• Enjoy premium benefits at the Toronto Pearson Airport such as discount on parking
• You will also have access to many leading hotel and car rental companies' loyalty programs. Our partners include Marriott International, Hilton Hotels and Resorts, Radisson Hotel Group Americas, Hertz and Avis
• Interest applies in accordance with your Cardmember Agreement, Information Box, and Disclosure statement if the total New Balance is not paid by the Payment Due Date each month. All payments must be received by the Payment Due Date shown on the monthly statement
• American Express is not responsible for maintaining or monitoring the accuracy of information on this website. For full details and current product information click the Apply now link. Conditions apply

---