Cards with limited time low interest offers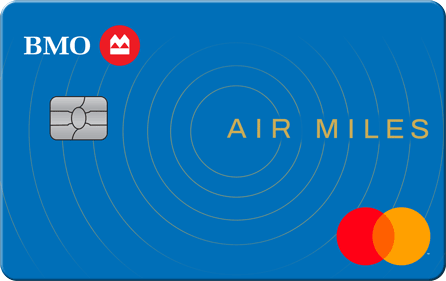 BMO AIR MILES®† MasterCard®*

Welcome offer: Get 800 AIR MILES Bonus Miles!* That's enough for $80 towards purchases with AIR MILES Cash.*
- and there's No annual fee
- Get a 0.99% introductory interest rate on Balance Transfers for 9 months, 2% fee applies to balance amounts transferred.*
- Get 3x the Miles for every $25 spent at participating AIR MILES Partners and 2x the Miles for every $25 spent at any eligible grocery store*.
- Get 1 Mile for every $25 spent everywhere else*
- Earn more reward miles when you use your card at Shell, National Car Rental and Alamo Rent A Car
- Extended Warranty
- Purchase Protection
- Interest Rate: Purchases: 20.99% Cash Advances 22.99% (21.99% for Quebec residents)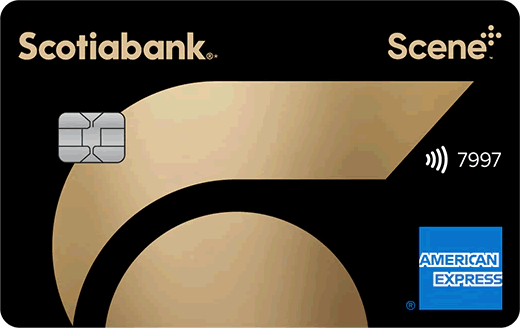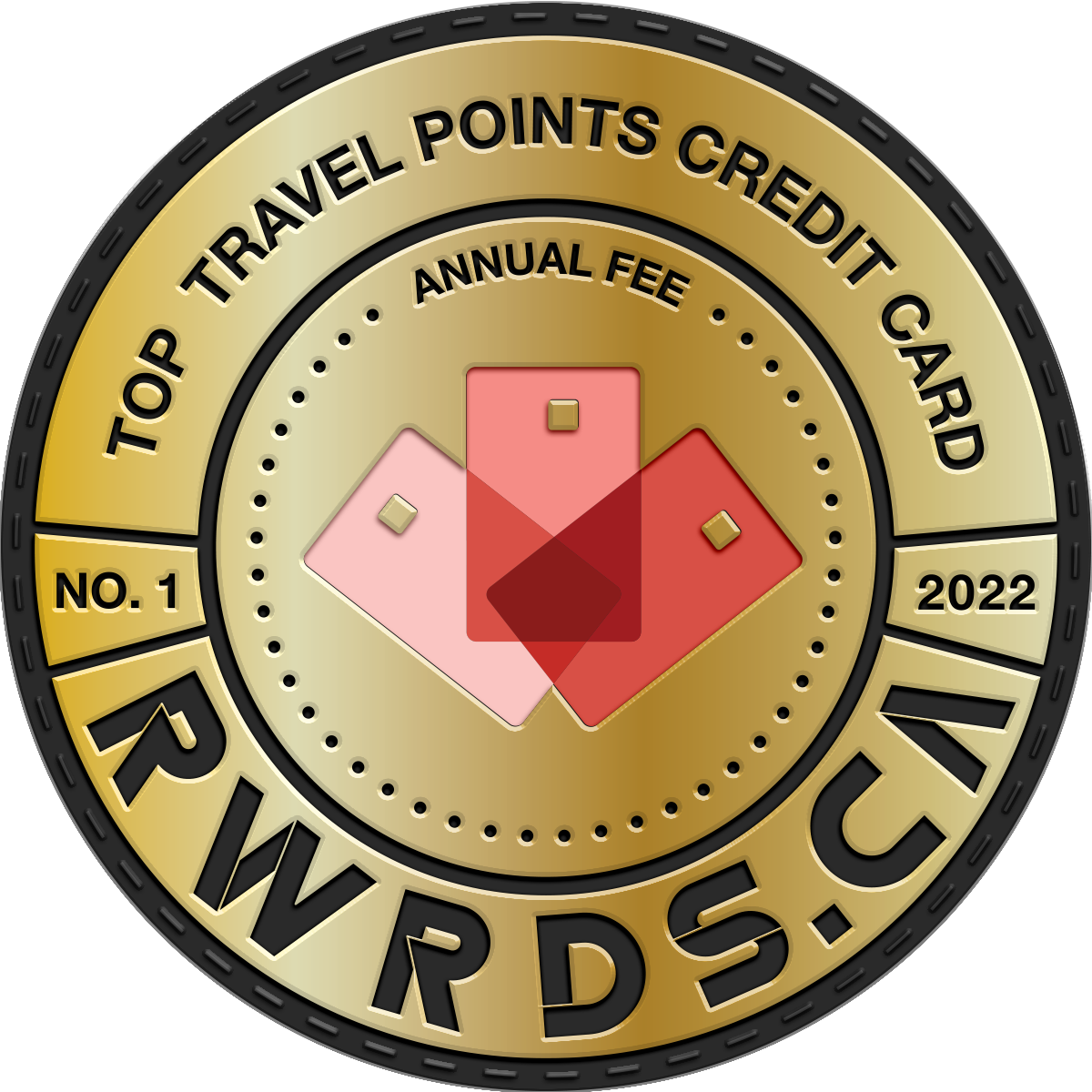 Scotia Gold American Express Card

Annual Fee: $120 (First year free) Additional Cards: $29

Earn up to 45,000 bonus Scene+™ points in your first year (that's up to $450 towards travel) and first year annual fee waived.1 Offer ends Apr 30, 2023
Bonus offer broken down as follows:
- Earn 25,000 bonus Scene+ Rewards points by making at least $1,000 in everyday eligible purchases in your first 3 months.
- Earn 20,000 bonus Scene+ Rewards points when you spend $7,500 within your first 12 months
You will not pay 2.5% foreign transaction fees on any foreign currency purchases, including online shopping and when travelling abroad. Only the exchange rate applies

You'll earn 6X Scene+ points for each $1 CAD charged to your account on all eligible purchases1 at Sobeys, IGA, Safeway, Foodland, FreshCo, Voilà by Sobeys, Voilà by IGA, Voilà by Safeway, Chalo! FreshCo, Thrifty Foods, IGA West, Les Marchés Tradition, Rachelle Béry and Co-Op.

Earn 5X Scene+ points for every $1 CAD spent on eligible grocery stores, restaurants, fast food, and drinking establishments. Includes popular food delivery and food subscriptions

Earn 3X Scene+ points for every $1 CAD spent on eligible gas and daily transit. Includes rideshare, buses, taxis, subway, and more

Earn 1X Scene+ point for every $1 spent on every other purchase

Complimentary Concierge Services 24/7

Amex exclusive benefits (Front Of The Line)

Use your points to purchase travel online or over the phone through our full-service travel agency. Or book your own travel using your card and go online to redeem points for the purchase.

Receive up to 25% off qualifying car rentals

Travel emergency medical coverage is automatically provided for eligible persons for up to 25 consecutive days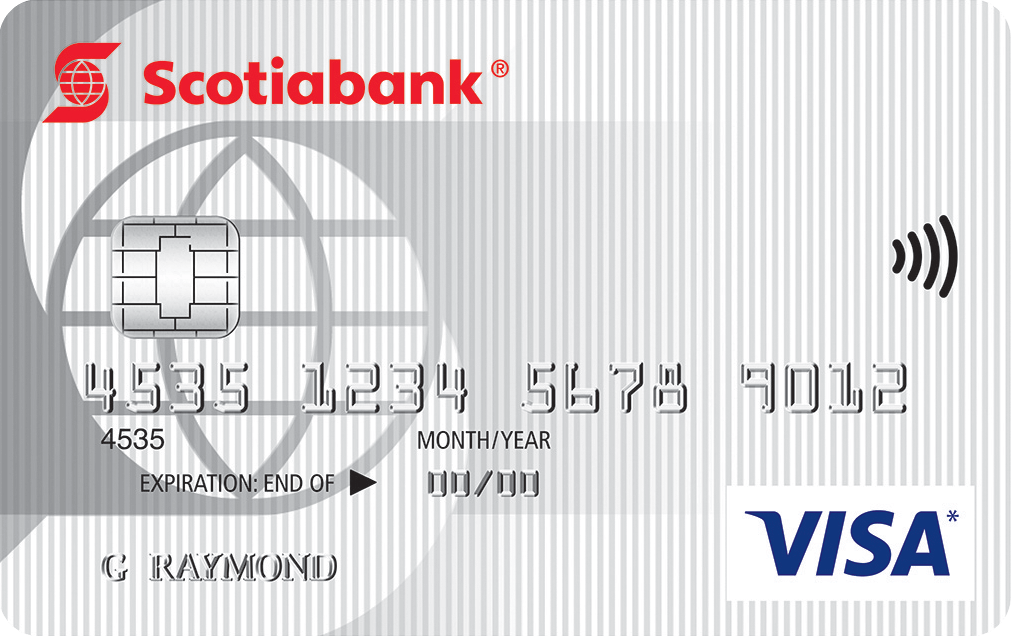 Scotiabank Value® Visa* Card

Card Type: Credit   
Annual Fee: $29 Additional Card Fee: $0
Annual interest rate 12.99% on purchases and 12.99% on cash advances, balance transfers and Scotia Credit Card Cheques

• 0% introductory interest rate on Cash Advances for the first 6 months (12.99% after that; annual fee $29).1 Plus no annual fee in the first year.1 Offer ends 30 April 2023
• Save up to hundreds of dollars a year on interest
• Low interest rate of 12.99%
• Pay down higher interest rate balances faster
• Transfer higher rate balances and save even more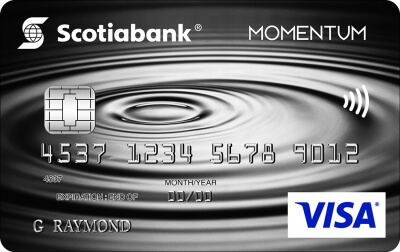 Scotia Momentum® Visa* card

Annual Fee $39 Supplementary Cards: $0


Annual interest rate 19.99% on purchases and 22.99% on cash advances, balance transfers and Scotia Credit Card Cheques



• Get a 0% introductory interest rate on balance transfers for the first 6 months (22.99% after that; annual fee $39).Offer ends Jan 3, 2023
• Earn 2% cash back for every $1 you spend on all eligible gas stations, grocery store, drug store purchases and recurring bill payments.
• Earn 1% cash back on all other eligible purchases.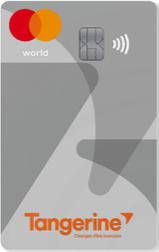 Tangerine World Mastercard®

Annual Fee $0 Additional Cards: $0
Minimum Income: $60,000 personal or $100,000 household



Special Offer:

Apply for a Tangerine World Mastercard by December 29th, 2022 and earn an extra 15% back* (up to $150) when you spend up to $1,000 in everyday purchases within your first 2 months.

• Personalized categories and unlimited money-back rewards monthly
• Automatic earning: Money-Back Rewards are earned automatically on everyday purchases and paid monthly. These can be applied to your Credit Card balance or redeemed into your Savings Account.
• No annual fee
• Earn 2% cashback on your choice of up to 3 categories, 0.5% money back on all other purchases
• Change your 2% Money-back categories to suit your spending from your choice of 10 categories
• 1.95% on Balance Transfers for six months
• Rental Car Collision/Loss Damage Insurance**: Damage and theft protection for your car rental when you rent for up to 31 consecutive days and charge the full cost of your rental to your Card.
• Mobile Device Insurance**: Protection on new cell phones, smartphones or tablets when you charge the full cost to your Card, or when you purchase it through a plan and charge all of your wireless bill payments to your Card. Covers up to $1,000 if your mobile device is lost, stolen, accidentally damaged or experiences mechanical failure.
• Mastercard® Travel Pass Provided By DragonPass‡ Make the most of your travel with Mastercard® Travel Pass Provided by DragonPass. Your complimentary membership gives you exclusive dining, retail and spa offers in over 650 airports worldwide, along with access to over 1,300 airport lounges at $32 USD per visit.