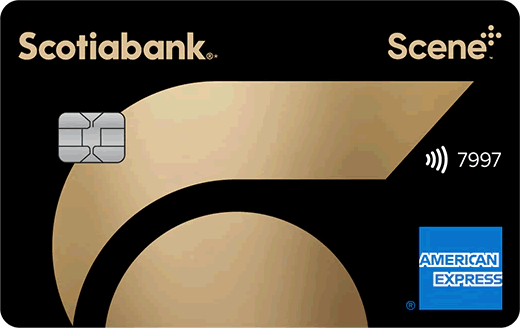 Ranked as the number one travel points credit card with an annual fee

in Canada, the Scotiabank Gold American Express Card

was last reviewed by Rewards Canada in 2015, some three years after it was introduced in 2012. It was the first American Express card issued by a bank other than Amex Bank of Canada since CIBC tried the partnership in 2002. The card underwent some massive changes in 2019 so it is really due for a new updated review here on Rewards Canada!
If you want to see what the old card was like read our Scotiabank Gold American Express Card Review (Old 2015 version)

Overview
The Scotiabank Gold American Express Card is the middle of a suite of three American Express cards issued by Scotiabank and is by far the most popular version of the trio. When launched they took hints of their own Momentum Visa Infinite Cash Back card which has some very high category spend bonuses and applied them these suite of cards. Depending on how you use the card it can be give you a return of 1% to as high as 5% on travel rewards. The card(s) fall into our Travel Points With Annual Fee category, which means points are earned into the credit card issuer's proprietary reward program. It gets further categorized as a Travel Anywhere card which means you don't have to book via Scotia Rewards Travel if you don't want to, you can book any travel how you want when you want and when the charge shows up on your statement you can redeem points against the charge. The two other versions of the Scotiabank American Express cards are a no fee Standard

version and a higher cost Platinum

version.

Costs & Sign up Features
The Scotiabank Gold American Express Card comes with a $120 primary card annual fee which is nice to see Scotia hold onto as we are starting to see more of these premium cards bump up their annual fees from this exact amount that0 we have all become accustomed to. Supplementary cards are only $29 each which is also nice as most competing cards do charge $50 for each additional card. If you have a Scotiabank Ultimate Package

bank account the annual fee is waived on the primary card!
Typically the standard welcome bonus offer on this card is 20,000 Scotia Rewards points however right now the welcome bonus on the card offers up to 40,000 points! You'll receive 30,000 points when you spend $1,000 on the card in the first three months - that's right only $333.34 a month, this is one of the lowest spend requirements for a card of this level. Then you can earn an additional 10,000 points if you spend at $7,500 on the card within the first year of having it. That's a pretty low threshold as well! Those 40,000 points are worth $400 towards any travel redemption.
The interest rate on the card is 19.99% on purchases. 22.99% on cash advances and balance transfers. These rates are equivalent to or below many cards at this level. The card has a very low minimum annual income requirements of only $12,000 personal but you should note that you'll need a good credit rating to be considered
The last big note in this section is Foreign Transaction fees and after this card's makeover in 2019 Scotia did away with charging that 2.5% fee on any non Canadian dollar purchases. That's a huge benefit for online shopping out of the country and of course when you travel outside the country. This card actually makes up the American Express portion of Rewards Canada's Ultimate No Foreign Transaction fee Credit Card portfolio

Earning
A big part of this card's makeover in 2019 came in the earn category and we can thank this card's biggest competitor, the American Express Cobalt Card

for that. The team at Scotia took note of the Cobalt card and modified the card earn rates to the following:
5 Scotia Rewards points for every $1 you spend at eligible grocery stores, dining and entertainment *

3 Scotia Rewards points for every $1 you spend at eligible gas stations, daily transit, and select streaming services *
1 point for every $1 you spend on all other eligible everyday purchases
The accelerated earn rates of 5 and 3 points per dollar are capped at $50,000 spending annually. This is one of the higher caps in our market and is higher than the comparable Cobalt Card. Although the Cobalt Card's cap of $30,000 annually is only on eats & drinks - it's accelerated earn rate on travel, gas, transit, ride sharing etc. is not capped.
One major note is the 5 and 3 point accelerated earn rates are only eligible for purchases in Canada. Should you be travelling outside of Canada you will strictly earn 1 point per dollar on any eligible purchases. But you do have to take into account that you aren't paying any foreign transactions fees on those purchases.
Recommended reading: A closer look at how a Winnipegger maximizes his Scotiabank Gold American Express Card purchases
Point Valuation Chart
| Spending Category | Points earned per dollar spent | Effective Rate of return (Travel) |
| --- | --- | --- |
| Grocery stores, dining and entertainment | 5 | 5% |
| Gas stations, daily transit, and select streaming services | 3 | 3% |
| All other spending | 1 | 1% |
Redeeming
Falling into the Rewards Canada "Travel Points" category in our annual credit card rankings means the points earned are part of the credit card's proprietary reward program, in this case Scotia Rewards and not a co-brand program like Aeroplan or AIR MILES. For the vast majority of Canadians this is a good thing since you are not bound by the restrictions and limitations that frequent flyer programs and programs like AIR MILES put on flights and in fact you are not limited to only flights but any travel. This card falls into the book any travel anywhere category of Travel Points cards which means you don't have to redeem via Scotia Rewards. All you have to do is book your travel whether it be aircanada.com

, westjet.com

, expedia.ca

or anywhere else including your trusted travel agent and when that charge shows up on your statement you simply call up Scotia Rewards or go online and redeem points against the charge.

Recommended reading: Using the Scotiabank Gold American Express card to redeem for any travel - whale watches included!

Points are redeemed at a rate of 100 points for $1 with a minimum redemption of 5,000 points for $50 off your travel. That is the beauty of this card and many like it, you don't have to have the full amount of points to begin to enjoy the rewards! If you buy an airline ticket for $600 and have 30,000 points you can choose to redeem those points for a $300 credit which means your flight only cost $300. You also get 12 months after the travel charge posts to your account to redeem points so you can continue to pay off that vacation with points up to a year after! There aren't too many card programs in Canada that give you that amount of time to redeem after the fact. Another benefit of this' book travel on your own' is you can be on vacation and buy travel on the card (say a rail ticket) and then redeem points when you get home. It can't be done with cards that don't have this feature such as the BMO Rewards World Elite Mastercard since you need to redeem the points ahead of time. Essentially the Scotiabank Gold American Express Card falls into the category of most flexible travel rewards cards.
There are also non-travel redemption options in the Scotia Rewards program. Probably the second most popular after travel would be their Points for Credit option which is essentially a cash back option. This works in the same vain as the travel rewards option although with a different redemption rate. Basically you can apply points to receive a cash back credit on a non-travel charge. The redemption rates are changing as of April 1, 2021 so it those new rates we list here:
| | | |
| --- | --- | --- |
| Cash Back Credit | Points required | Rate of return |
| $20 | 3,000 | 0.667% |
| $30 | 4,500 | 0.667% |
| $50 | 7,500 | 0.667% |
| $75 | 11,000 | 0.681% |
| $100 | 14,500 | 0.689% |
| $150 | 21,500 | 0.697% |
| $300 | 43,000 | 0.698% |
| $500 | 71,500 | 0.699% |
Right away it doesn't look like those rates a great but you have to remember that you earning up to 5 points per dollar spent. Hypothetically speaking if all your points are earned only in the 5x category those cash back rate of returns come in just below 3.5%. That's a pretty good cash back return!
Recommended reading: The postponed Scotiabank Rewards devaluation for some non-travel redemptions will now take place on April 1
The Scotia Rewards program also one transfer option for points, and that is transferring your Scotia Rewards points to Cineplex's SCENE points (or vice-versa). The conversion rate at time of posting this review is 1,000 Scotia Rewards points to 770 SCENE points or 1,000 SCENE points to 950 Scotia Rewards points.
You can also redeem Scotia Rewards points for merchandise directly from Apple and Best Buy or via Scotia's Rewards own merchandise catalog. The last redemption option is using points to redeem for gift cards for dozens of stores, restaurants and more. All these redemption options also come in at a lower value than redeeming for travel but it is nice to have them as an option!

Features and Benefits
On top of the big benefit of having No Foreign Transaction Fees the Scotiabank Gold American Express Card comes with a good suite of insurance and benefits that are typically seen on cards of this level. On the insurance side the card comes with wide range of coverage including travel accident insurance, flight delay, trip interruption and cancellation insurance, travel medical insurance up to 25 days under 65 (3 days if 65 or older), lost/delayed baggage insurance, car rental CDW coverage, hotel burglary insurance, purchase protection and extended warranty.
The main non-insurance related benefits the card offers are access to Amex Offers, Amex Front of the Line and Amex Invites. These are all exclusive programs limited to American Express. Amex Offers is an amazing benefit that provides statement credits or bonus points for shopping at various merchants. I would recommend checking out our Guide to American Express Canada 'Amex Offers'

for more details. Although it is written from the perspective of cards from American Express directly it should translate very similarly to Scotia's Amex Cards. Amex Front of the Line is a service that provides presale and/or reserved ticket options for events across Canada including concerts, theatre productions and more. Amex Invites provides exclusive offers like advance screening for movies, exclusive shopping events and more.

The one last benefit on the card is a 35% discount for purchasing an annual Priority Pass Business Class lounge membership. When the card first launched in 2012 they used to cover the entire $99 fee for Priority Pass but alas that is no longer the case.
Recommended Reading: Rewards Canada's Guide to Business Class Lounge Access
What is good about this card
The current limited time welcome bonus of up to 40,000 points! This offer runs until August 31 and if you meet all the spend requirements you'll have $400 towards any travel and that doesn't include the value from the points earned on your spending!
The best thing about this card is its amazing 5x points earn rate on so many good everyday categories. It is actually one of the few cards that has an accelerated earn rate for entertainment purchases. For a lot of people that means 5x points when buying a season ticket membership for NHL, NBA or CFL teams! The 3x earn rates are also a great thing about this card especially for a category like streaming services - again not many card have this. Continuing on the good with the earn side is the annual $50,000 cap. This is one of the higher caps out there and makes for earning 5x points all year long quite easy for most cardholders. Earn rates ,easy redemption high annual cap, Amex, annual fees are quite good
No Foreign Transaction fees! This is the only American Express card in Canada to have this benefit.
The annual fees are another good thing as we have seen many issuers bump up equivalent cards to $139 and even $150 per year. This card remains $120 and the comparatively low additional card fee of $29 is also a good thing.

The insurance package that comes with the card is also very strong and carries some better options than its competitors like the 25 day out of province medical insurance.
The Amex related benefits, mainly Amex Offers also add to the list of good things about this card as that can provide some much appreciated savings for cardholders.

What is not so good about this card
There isn't too much that is bad about this card. Probably the biggest sticking points will be that it is an American Express card which means lesser acceptance over Visa or Mastercard. While American Express keeps closing the gap on the two big issuers there are still some notable merchants you can't use your American Express card like Loblaw's family of grocery stores, Wendy's and Costco.
The next not so good thing is the lower earn rate on out of country purchases. Even though it is negated somewhat by having No Foreign Transaction fees there are other cards in the market that also have No Foreign Transaction Fees and earn more points. Those included this card's brother the Scotiabank Passport Visa Infinite Card and the HSBC World Elite Mastercard. So if you make a lot of purchases outside of Canada you may want to consider another card or have the Scotia Gold American Express Card for your purchases in Canada and another for outside of Canada. And yes you can combine points if you choose to have the Gold American Express and the Passport Visa Infinite Card in your wallet.
No annual fee waiver. Yes this isn't' a standard feature on any card as it is used a promotional welcome bonus, this card used to see it a lot during it's first few years of being in the market. While it's not a deal breaker many of the card's direct competitors seem to be continually offering a first year annual fee waiver or rebate.

Who should get this card
People who want the utmost in flexibility when it comes to redeeming points for travel and still get great value on their spending
People who spend a lot of money on Entertainment not to mention all the other accelerated spend categories
People who have had their eye on the American Express Cobalt Card but know they won't need the Cobalt's conversion feature to Marriott Bonvoy
People who bank with Scotia and have the Ultimate banking plan as that will pay for the annual fee on the card
Conclusion
It's no wonder the Scotiabank Gold American Express Card has been crowned as the Top Travel Points Credit Card with an annual fee

for several years now. When you take the high earn rates on very popular spend categories and couple them with high annual caps, totally flexible travel rewards redemptions and no foreign transaction fees this card is a winner. If you know you'll never need to earn or convert points to other airline or hotel programs (i.e. cards in our Hybrid Credit Card category) then this card is for you. It will rack up points super fast and provide you with some amazing value for your future travels!
Latest card details: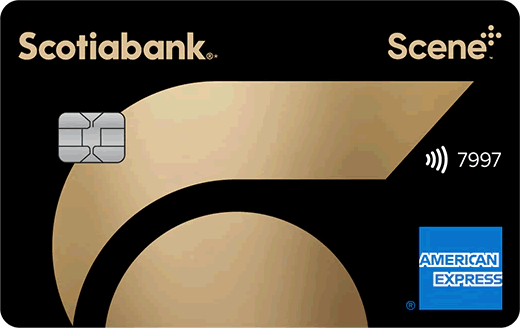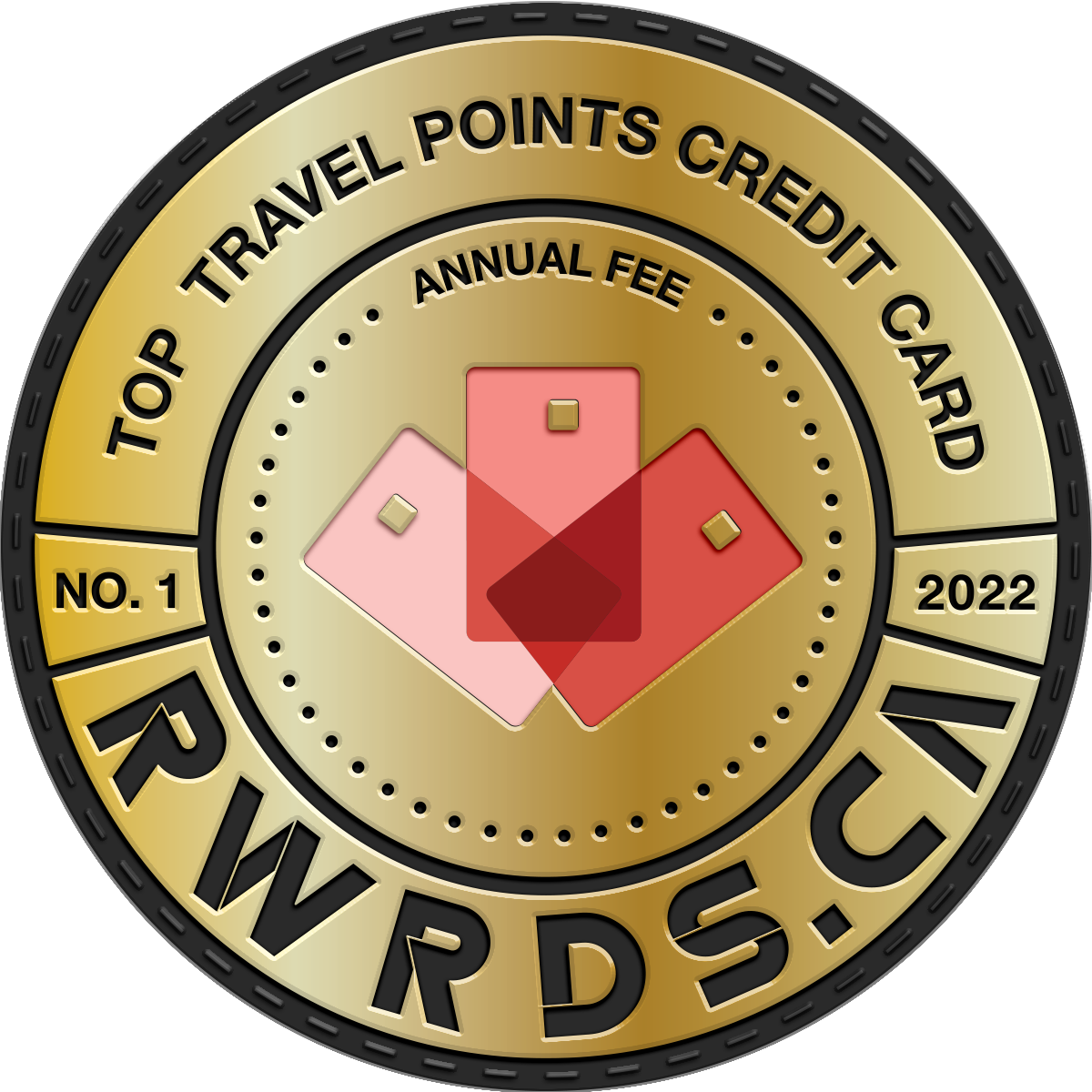 Scotia Gold American Express Card

Annual Fee $120 Additional Cards: $29

• Earn up to 40,000 bonus Scene+ Rewards points in your first year (that's up to $400 towards travel) Plus, no annual fee in the first year, including on supplementary cards1 and get a 0.00% introductory interest rate on balance transfers for the first 6 months (22.99% after that; annual fee $120) (1% balance transfer fee)1
• To be eligible for 20,000 bonus Scene+ points you must open a new Account by February 28, 2022 and have at least $1,000 in eligible purchases posted to your new Account in the first 3 months. To be eligible for an additional 20,000 bonus Scene+ points you must have at least $7,500 in eligible purchases posted to your new Account in your first year (12 months) from the Account open date
• Earn 5 Scene+ Rewards points for every $1 you spend at eligible grocery stores, dining and entertainment
• Earn 3 Scene+ Rewards points for every $1 you spend at eligible gas stations, daily transit, and select streaming services
• Earn 1 point for every $1 you spend on all other eligible everyday purchases
• Complimentary Concierge Services 24/7
• Amex exclusive benefits (Front Of The Line)
• Rates, fees, offers and other information are effective as of Mar 1, 2021. Subject to change.

• Use your points to purchase travel online or over the phone through our full-service travel agency. Or book your own travel using your card and go online to redeem points for the purchase.
• Receive discounts and other special offers on hotels, airfare, car rentals, cruises and vacation packages.
• Low price airfare alerts
• Receive up to 25% off qualifying car rentals
• Travel emergency medical coverage is automatically provided for eligible persons for up to 25 consecutive days
• Redeem points for merchandise and other rewards



Related Links:

Scotiabank Gold American Express Card

Other cards to consider if you are looking at this card:
American Express Cobalt™ Card


American Express® Gold Rewards Card
HSBC World Elite® Mastercard®


MBNA Rewards World Elite® Mastercard®


RBC Avion Visa Infinite Card


Scotiabank Passport Visa Infinite card


TD® First Class Travel® Visa Infinite* Card

---
Talk to us!
Let us know your thoughts on the Scotiabank Gold American Express Card? Do you have the card? Do you like it? Is there anything we missed? Tell us in the comments section below or join the conversation on Facebook and Twitter!
Continued reading and related articles:
LATEST TOPICS & NEWS
REWARDS CANADA'S TOP FEATURES
SHARE THIS FEATURE
Rewards Canada can be found on the following social media channels: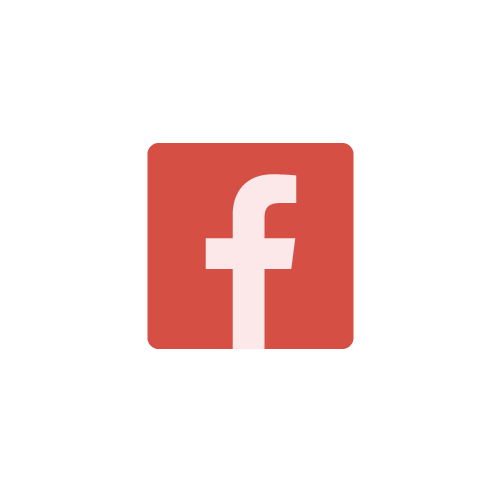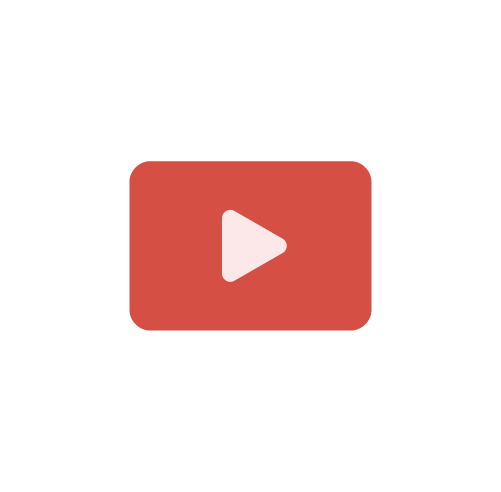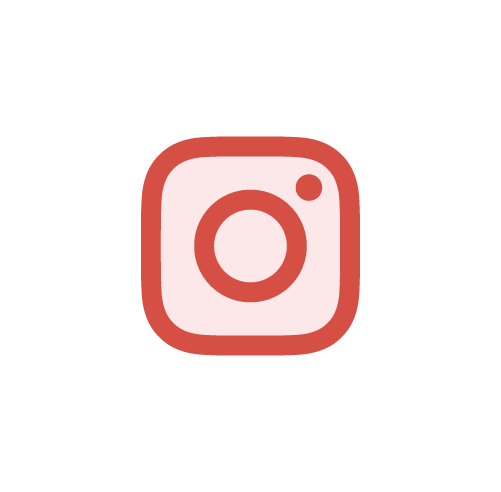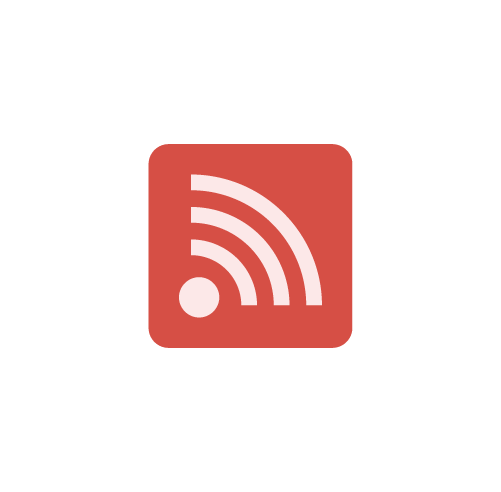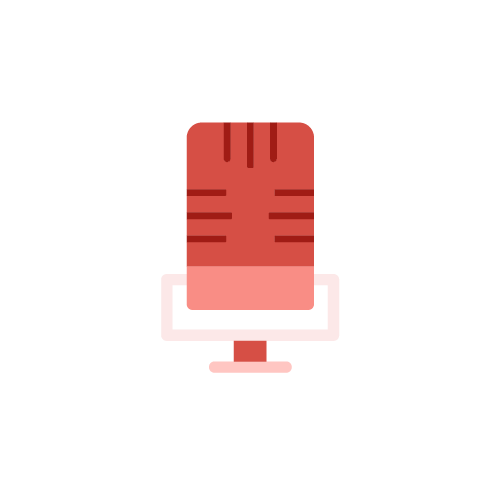 Disclaimers:
Our goal at RewardsCanada.ca is to present readers with reliable financial advice and product choices that will help you achieve your financial goals.
Rewards Canada receives compensation from some companies issuing financial products, like credit cards and bank accounts, that appear on this site.
Unless a post is clearly marked "Sponsored", however, products mentioned in editorial articles and reviews are based on the author's subjective assessment of their value to readers, not compensation. For full details and current product information click the Apply now link / learn more link.

Sponsored advertising. The Toronto-Dominion Bank (TD) is not responsible for the contents of this site including any editorials or reviews that may appear on this site. For complete information on this TD credit card, please click on the Apply Now button.
Comments