Savings Accounts
EQ Bank Savings Plus Account
Limited time $150 Sign Up Bonus offer – ends May 16, 2022. Conditions apply
1.25%* interest for every customer
No monthly fees
Free Interac e-Transfers®
Free Electronic Funds Transfers
Free bill payments
Free EQ to EQ Transfers

HSBC High Rate Savings Account

Open an HSBC Canadian Dollar High Rate Savings Account and enjoy a total annual interest rate of up to 2.65% on new deposits± from April 4, 2022 to June 24, 2022.

- Competitive total interest rate* of up to 2.65% per annum on new deposits:
- 2.65% when your daily closing balance is $25k or over
- 2.35% otherwise
- Bonus interest is earned on New Deposits of up to CAD $1,000,000
- Interest is calculated daily and paid monthly to you
- No monthly fees
- Access your High Rate Savings Account through multiple channels: HSBC Mobile and Online banking, HSBC Bank Canada Branches and THE EXCHANGE Network ®+ across Canada and around the world
- Risk free returns


*Terms and conditions apply. All rates as of April 19, 2022, and subject to change without notice.
The regular interest rate is per annum and is calculated daily on the entire HRSA balance and paid monthly (regular interest rate tiers: $0-$24,999 at 0.15% and $25,000 or more at 0.45%).
The bonus interest rate earned on new deposits is 2.20% per annum, calculated daily on the daily closing balance of the new deposits and paid monthly.
±New deposits is the lower amount of the increase in total deposits (all your deposit accounts under the same Customer Account Number with HSBC Bank Canada) and increase in High Rate Savings Account Balance (HRSA). New Deposits in the following accounts do not qualify for bonus interest:
- Foreign currency accounts
- Investment Savings, Premier Youth, Advance and Regular savings accounts, Youth Savings
- Registered accounts such as Tax Free Savings, RRSP and RRIF accounts
- Personal Holding Company Accounts
- Trust Accounts

+ Debit card fees for withdrawal may apply (see Personal Service Charges Statement of Disclosure to learn more)

® THE EXCHANGE and Accel are registered trademarks owned by Fiserv Inc. licensed for use in Canada by FICANEX Services Limited partnership.

®Interac e-Transfer is a registered trade-mark of Interac Inc. Used under license

For more information and to confirm most recent rates, please visit www.hsbc.ca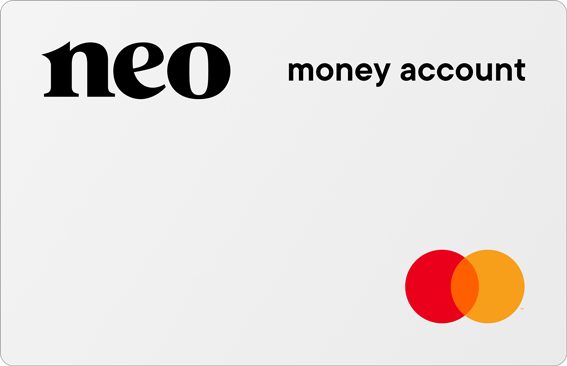 ​Neo Money
  
• No fees, 1.45% interest rate as of April 22, 2022 (not a promotional rate; Savings interest rate is calculated daily on the closing balance and paid monthly)
• Earn up to 145x more than at traditional banks (0.05% is the rate at most banks for high interest savings accounts, with 0% on most daily everyday chequing accounts - unlimited transaction accounts are typically $29.99 per month, whereas Neo is free)
• Make bill payments, send and receive Interac e-Transfers®, and make bank to bank transfers to and from existing bank account - all with no monthly fees or minimum balances and unlimited free transactions
• Manage everything from the phone app, whenever and wherever. Desktop/web banking is also available
​• Much like any bank account at a traditional bank, the Neo Savings account is eligible for CDIC deposit protection, and provided by Concentra Bank, a CDIC member institution. Deposits held in Neo Savings accounts are combined with eligible deposits held at Concentra Bank, for up to $100,000 of deposit protection, per category, per depositor.






Neo Money is provided by Concentra Bank.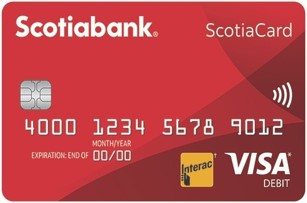 Scotiabank MomentumPLUS Savings Account

• Earn a savings rate of up to 2.75%* interest for a limited time
• With the MomentumPLUS Savings Account, you can earn a savings rate of up to 2.75%* for a limited time with:
Regular Interest Rate + Premium Period Interest Rate + Ultimate Interest Rate Boost + Bonus Interest Rate




*To qualify, certain conditions must be met. Offer ends July 28, 2022

† Interac e-Transfer is a registered trade-mark of Interac Corp. Used under license
®Registered trademarks of The Bank of Nova Scotia "
Tangerine Savings
Accounts

Special Offer: Get a 2.10% savings rate when you open your first Savings and Chequing Accounts. Plus, you could earn $150*.

Legal
*The New Client 2.10% Interest Rate and $150 Cash Bonus Bundle Offer (the "Offer") is available to new Tangerine Clients who: (a) have a Client Number created between November 24, 2020 and January 31, 2021, (b) become a Tangerine Client using the Promo Code "EARNMORE", (c) open an Applicable Savings Account within 30 days of the date their Client Number was created, and (d) open a Tangerine Chequing Account within 30 days of the date their Client Number was created (collectively the "Offer Qualifying Conditions"). The 2.10% Promotional Rate will apply to deposits made to an Eligible Client's Applicable Savings Account(s) for 153 days (5 months) beginning on the date all Offer Qualifying Conditions have been met, to a maximum of $1,000,000† per Applicable Savings Account Type (for deposits to registered Applicable Savings Accounts made through a T2033 form, please see the full Offer Terms and Conditions). The Promotional Rate is an annualized rate, calculated daily and paid monthly. To be eligible for the $150 Cash Bonus, in addition to meeting all Offer Qualifying Conditions, an Eligible Client must switch their eligible payroll direct deposit for at least 3 consecutive months and must have the first payroll direct deposit received in their Tangerine Chequing Account within 60 days of Chequing Account opening. Limit of one (1) Cash Bonus per Primary Account Holder. The Offer is only applicable to Accounts where the Eligible Client is the Primary Account Holder. Offer is not transferable and can't be combined with other promotional savings rate offers or chequing cash bonus offers. Full Offer Terms and Conditions, including definitions of any capitalized terms and a list of eligible payroll direct deposits, are available here. Offer may be changed, extended or cancelled without notice.
†For US$ Savings Accounts, the combined maximum deposit amount for this Account Type is $1,000,000 USD.