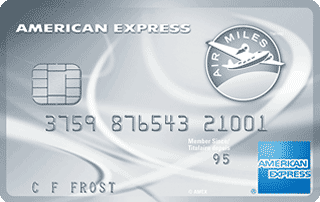 Episode 59 - October 10, 2019
Details on the revamped American Express AIR MILES Platinum Card and a Marriott Bonvoy redemption story that saves over ten grand in cash
In this episode we look at the changes that will be coming to the American Express AIR MILES Platinum Card as it becomes the strongest earning AIR MILES credit card in Canada as of November 4, 2019. We then discuss a redemption story of using 540,000 Marriott Bonvoy points for a three room stay that translates to keeping $10,000 in our wallet and then we expand on the discussion on how you should look beyond flights as your reward options.
Or download/subscribe via:


Links relating to this week's topic:
Connect with us on Social Media:


Past Episodes
Talk to us!
Do you have any suggestions or questions for our podcast series? Tell us in the comments section below or join the conversation on Facebook and Twitter!

Google Play and the Google Play logo are trademarks of Google Inc.