Canada's Top Cash Back Credit Cards 2022
Welcome to Rewards Canada's sixth annual Top Cash back Credit Card rankings!
We have crowned a new champion for the Top Cash Back Credit Card in Canada! While not technically known as a cash back card the top card's cash back component places it ahead of even the best of the best cash back cards in Canada! That card that now sits atop the throne is none other than the American Express Cobalt Card. This card has been Canada's Top Travel Rewards Credit Card since 2018 and now thanks to American Express adjusting the redemption rate for using points towards any purchases on the card (not just travel) to 1,000 points = $10 the Cobalt Card jumps ahead in the cash back market now as well. The card itself earns 1 to 5 points per dollar spent which translates to a 1% to 5% cash back return when utilizing Use Points for Purchases. Based on our calculations the card earns more cash back per year than any other cards (utilizing our spend breakdown, as listed below) which makes it the number one cash back card in Canada.
There was almost one other shake up in the cash back market this year. The BMO CashBack® World Elite®* MasterCard®* was revamped and it also provides a 1% to 5% return like the Cobalt card but its monthly spending caps for the category bonuses kept it from jumping into the list. It was close - in fact in the first year for low spending ($10,000) it earns the most cash back ($441.30) and remains quite competitive at the $30,000 level but after that it drops and then in year 2 and beyond it's numbers put the card at seventh place.
The addition of the Cobalt card to the list meant the relatively new Desjardins Cash Back World Elite Mastercard was knocked off the list - not that it is a bad card, in fact it is excellent excellent as well. Overall there isn't much difference in the top 6 cards at all so don't discount this other card if they make sense for you!
The Rankings
The list of the best cards has once again shifted this year and while the rankings rely heavily on the actual cash back earned, the best card for you may not be the best card on this list. Some key aspects to take into consideration when choosing a cash back credit card are:
Where do I use my credit card the most? Groceries, Gas, Travel, Restaurants? We have a set percentage breakdown for our rankings of 30% to groceries, 10% to gas, 5% to dining and so forth. This breakdown may be different for you so it may affect which card you go for.
How often do I want to access my cash back? When you get your cash back will depend on the card you have. Some cards only give your cash back once per year while others are monthly and some are even better allowing you to cash out when you hit a small minimum reward balance
What insurance and/or other benefits do I require? Cash back cards in Canada vary widely with insurance benefits from very little on no fee cash back cards to a full suite of benefits on the Visa Infinite and World Elite Mastercard cards.
Be sure to take everything into consideration. The amount of cash back earned on the top 5 cards (and even others just outside the list) is very close. A card that earns $50 more in a year but only cashes out in November may not be better than one that allows you to cash out more frequently as it frees up cash for you to use right away.
If you are fine with getting your cash back once per year consider a card like the Scotia Momentum Visa Infinite Card. Want quicker access to cash back consider the American Express Cobalt Card, CIBC, or Meridian cards. Don't make a lot of purchases on gas and groceries or other accelerator categories offered by some of the cards? Consider the American Express SimplyCash Preferred for its flat 2% earn rate.
While Rewards Canada takes into account all the aspects of the cards most Canadians apply for and use cash back cards for the cash back and all other features and benefits are secondary to that. Hence our rankings weigh heavily on the cash back earned. You can see our breakdown of the cash back earned below the rankings and card details.
Remember that our rankings are dynamic and not set in stone for one year as of the release date like our previous rankings. This list will be updated as required when welcome offers, card offerings and/or benefits change. Therefore cards can and will shift on this list.
To see all the cards we considered and to learn about all the rewards and benefits on all the cards visit Rewards Canada's Cash Back Credit Card Comparison Chart. You'll also want to visit our Ultimate Cash Back Credit Card Portfolio or Ultimate No Fee Cash Back Credit Card Portfolio to see what we think are the best combination of cards for your wallet.
Recommended Listening: Rewards Canada Podcast Episode 68: Clash of the Credit Cards - The Ten Percenters
We compared over 40 cash back card options for Canadians for the best of the best and from those comparisons these are our picks for the Top Cash Back Credit Cards in Canada:



Canada's Top Cash Back Credit Cards

These are the five best cash back cards in Canada.

1

Earn up to 30,000 welcome bonus points!

Canada's Top Travel Rewards Credit Card for five years running is now the number one cash back card in Canada! Thanks to American Express changing the Use Points for Purchases rate from 1,000 points for $7 to 1,000 points for $10. This means the card earns a healthy 1%, 2%, 3% and 5% on spending. Even with paying the monthly fee on this card its cash back earning beats the other cards on the list that offer their first year free! In the first year it's welcome bonus of 30,000 points is worth $300 in cash back alone. There is a reason why we call this card 'The Destroyer'

Recommended reading: The best credit card in Canada doesn't just beat the competition - it destroys them now

Cash back earnings (see below for more details)
Year 1: $240 to $1,280+
Each year after that: $140 to $1,180+

Cash Back Access (Liquidity): Anytime your reward balance reaches 1,000 points ($10)

2

With a first year annual fee rebate and 10% cash back for the first 4 statements on net purchases of up to $2500† plus a strong 4% return on groceries and gas - two categories almost all Canadians spend the most money makes this card a high earner. Plus you will benefit from a high cap on earn categories ($20K), no limit to the cash back you can earn, and strong insurance benefits!

Cash back earnings (see below for more details)
Year 1: $415 to $1,247+
Each year after that: $100 to $930+

Cash Back Access (Liquidity): Anytime your reward balance reaches $25

3

This card issued by Meridian Credit Union also has a first year annual fee waiver saving you $99. It's earn rate of 4% for groceries and gas, 2% on pharmacies and utility bills coupled with being able to access your cash back monthly make this a very strong cash back card

Cash back earnings (see below for more details)
Year 1: $200 to $1,100+
Each year after that: $101 to $1,001+

Cash Back Access (Liquidity): Monthly


4

Who doesn't want 10% back on all spending in the first fourth months (up to $400 in rewards) and then 2% on all spending after that along with a strong insurance package? The SimplyCash Preferred Card from American Express is the best card if you make a lot of purchases at locations that don't have accelerators on other cards.

Cash back earnings (see below for more details)
Year 1: $421 to $1,221+
Each year after that: $101 to $901+

Cash Back Access (Liquidity): Once per year

5

A veteran card in the Canadian market, the Scotia Momentum Visa Infinite card has always been one of the better cash back cards and even the best a few years ago. It's strong earn rate of 4% on grocery and recurring bill payments and the first year annual fee being waived makes this card one of the top 5 in Canada.

Cash back earnings (see below for more details)
Year 1: $215 to $1,075+
Each year after that: $95 to $955+

Cash Back Access (Liquidity): Once per year
Expanded details for the top 5 cards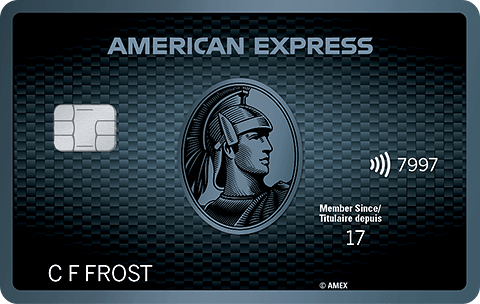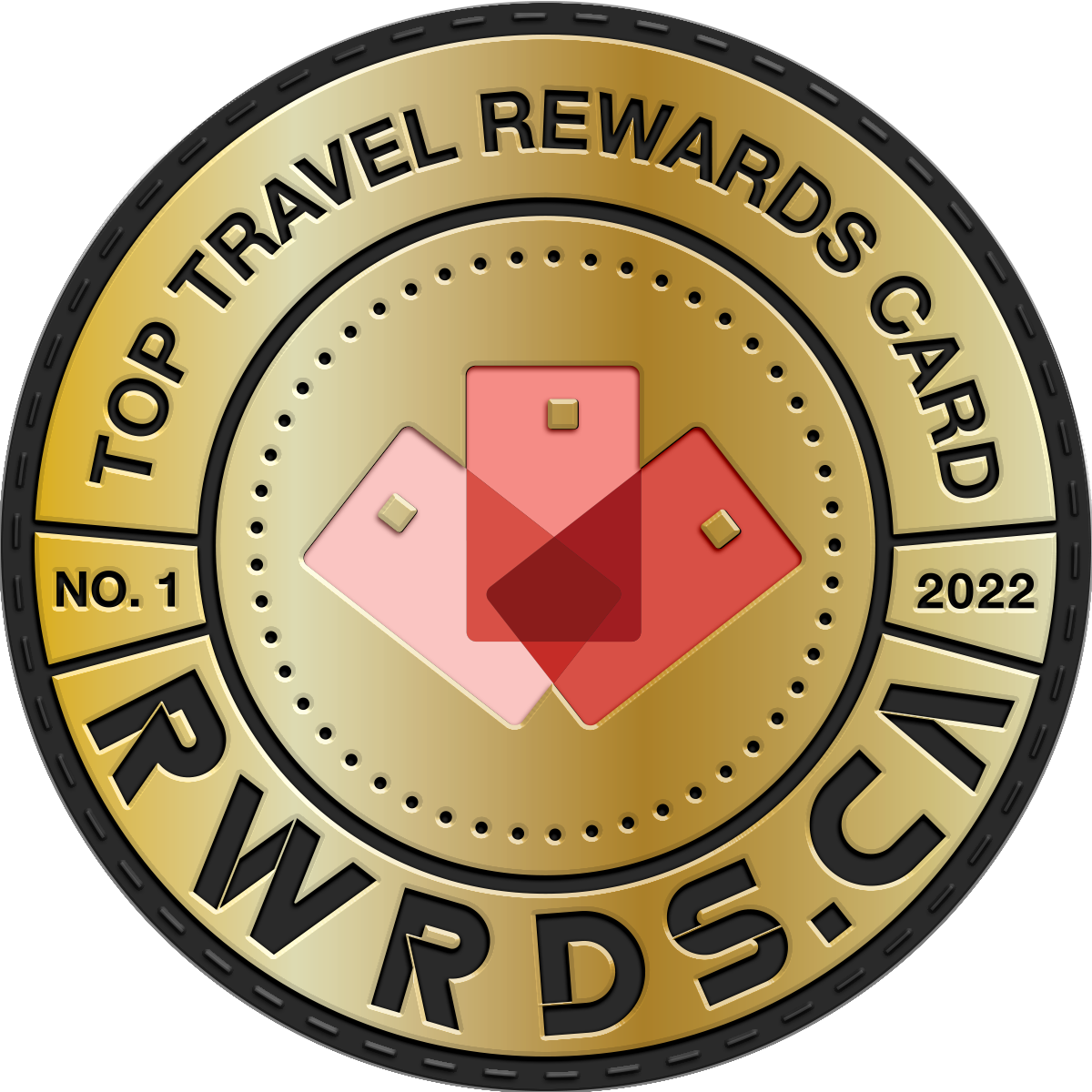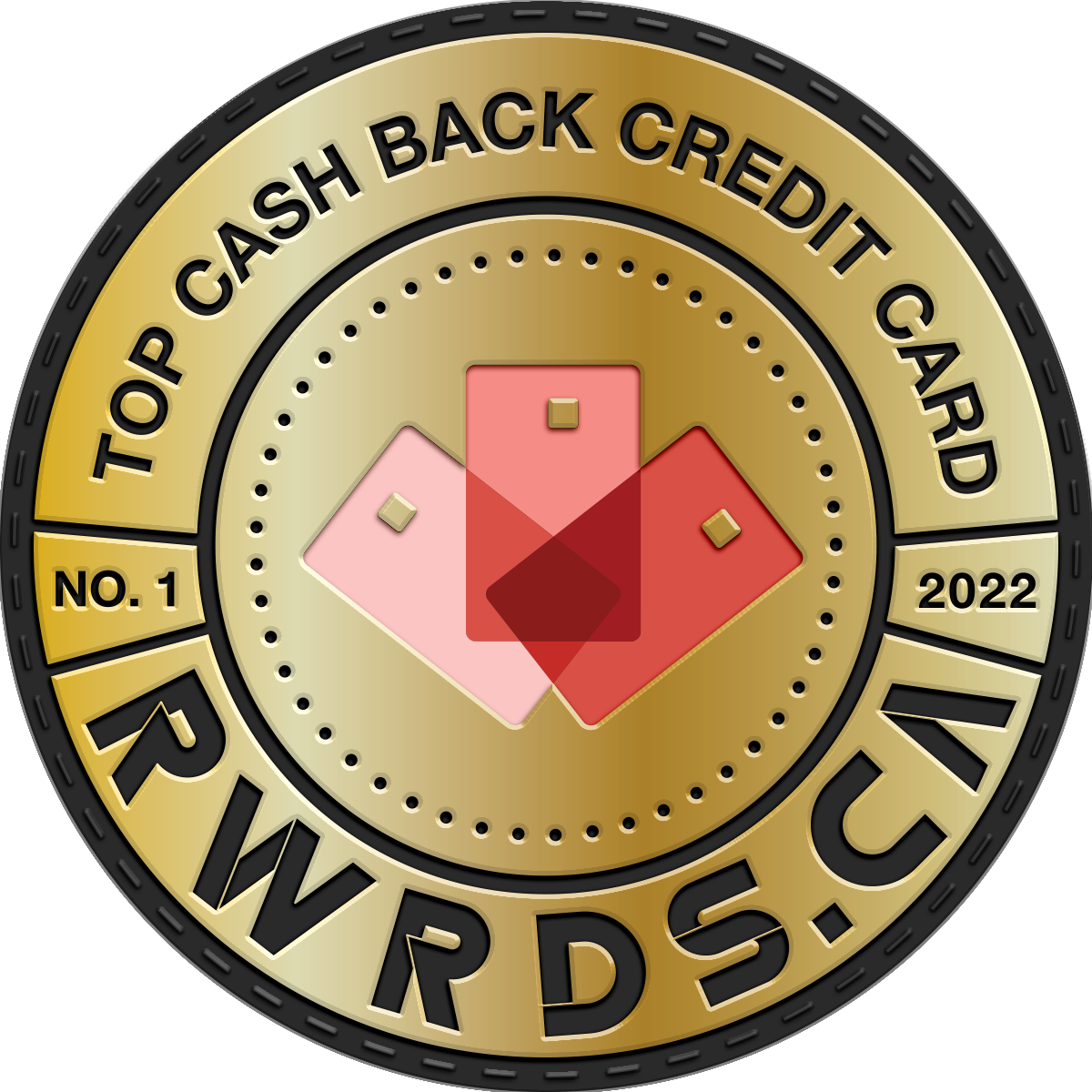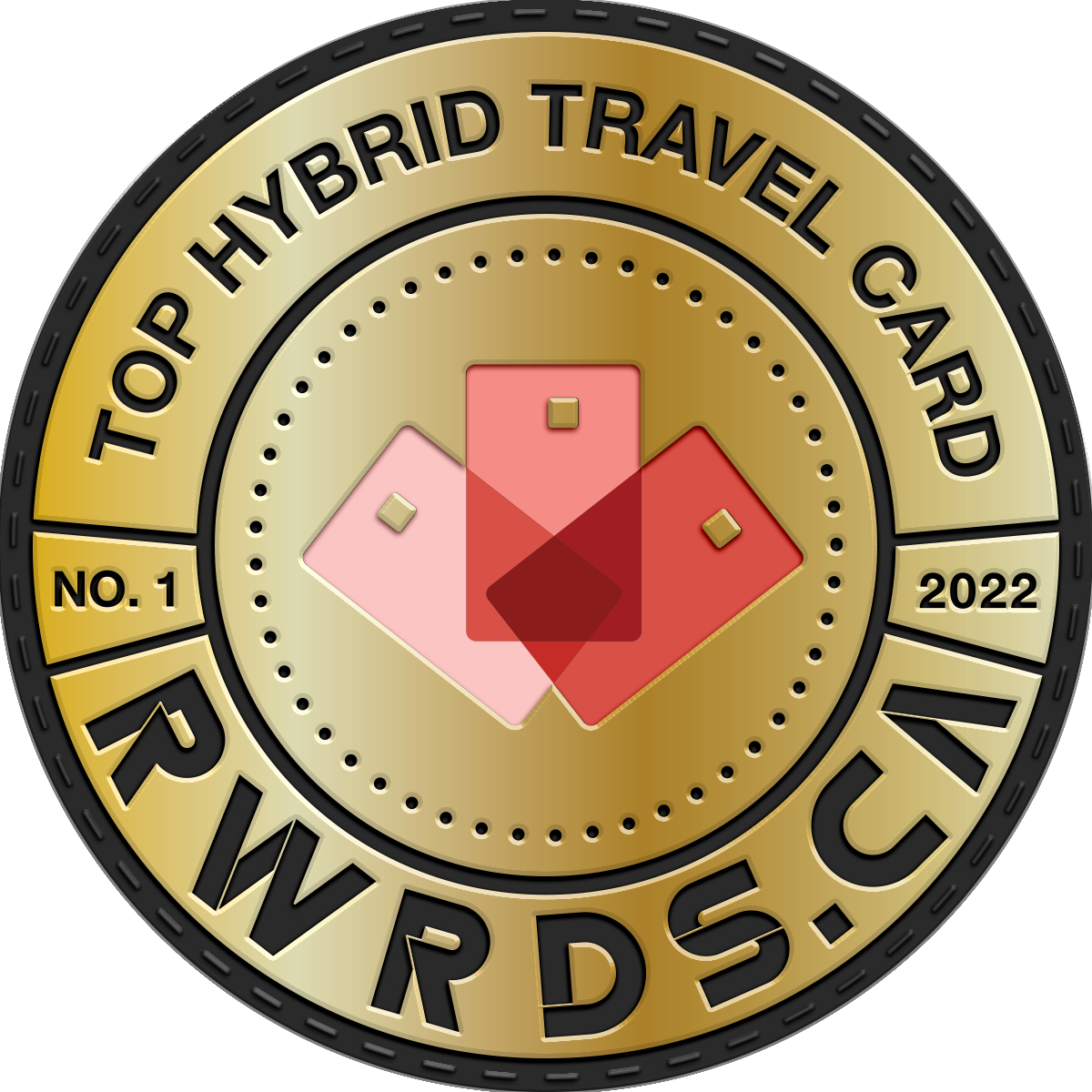 American Express Cobalt® Card
2022 Overall Top Travel Rewards Card
2022 Top Hybrid Travel Rewards Card
2022 Top Cash Back Card
This is the best overall credit card in Canada!

Monthly Fee $12.99/month of Cardmembership ($155.88 annually) Additional Cards: $0
Annual interest rate 20.99% on purchases and 21.99% on funds advances



• In your first year as a new Cobalt Cardmember, you can earn 2,500 Membership Rewards® points for each monthly billing period in which you spend $500 in net purchases on your Card. This could add up to 30,000 points in a year
      • 30,000 points is enough for: 
            • $300 in statement credits redeemed towards purchases charged to your Card or
            • $225 in American Express® Prepaid Cards

• Earn 5x the points on eligible eats and drinks in Canada, including groceries and food delivery
• Earn 3x the points on eligible streaming subscriptions in Canada
• Earn 2 points for every $1 spent on eligible transit & gas purchases in Canada and eligible travel purchases. That's 2X the points on purchases that get you from point A to B 
• Earn 1 point for every $1 in Card purchases everywhere else. We won't tell you where to spend, we'll just reward you on your Card purchases

• Transfer points 1:1 to several frequent flyer and other loyalty programs
• Cobalt Cardmembers receive regular Perks such as bonus reward offers and access to great events
• Access Front Of The Line® Presale & Reserved Tickets to some of your favourite concerts and theatre performances and special offers and events curated for Cardmembers with American Express® Experiences
• American Express is not responsible for maintaining or monitoring the accuracy of information on this website. For full details, current product information and Terms and Conditions, click the Apply now link. Conditions Apply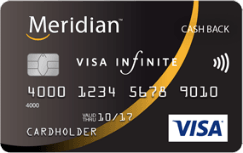 Meridian Visa Infinite* Cash Back Card


• No annual fee in the first year on the primary card
• 4% on eligible gas and grocery store purchases
• 2% on eligible pharmacy purchases and utility bill payments
• 1% cash back on all other eligible everyday purchases
• Travel Insurance & Mobile Device Insurance coverage
• Rates, fees and other information are effective as of Jul 2, 2020. Subject to change.
• $60,000 Annual personal income or $100,000 Annual household income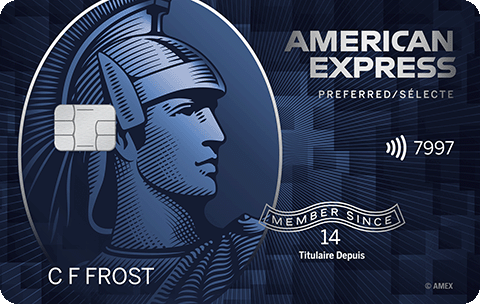 SimplyCash™ Preferred Card from American Express

Card Type: Credit   
Annual Fee: $99 Additional Card Fee: $0
Annual interest rate 19.99% on purchases and 21.99% on funds advances; Missed payment applicable rates, 23.99% and/or 26.99%

•New SimplyCash™ Preferred Card from American Express Cardmembers can earn 10% cash back on all eligible purchases (up to $400 cash back) for the first 4 months of Cardmembership 
• Earn 2.0% cash back when your Welcome Rate ends
• No limit to the amount of cash back you can earn after your Welcome Rate ends
• Access to memorable experiences with American Express Invites®
• Extensive insurance coverage and 24/7 Customer Service
• American Express is not responsible for maintaining or monitoring the accuracy of information on this website. For full details and current product information click the Apply now link. Conditions apply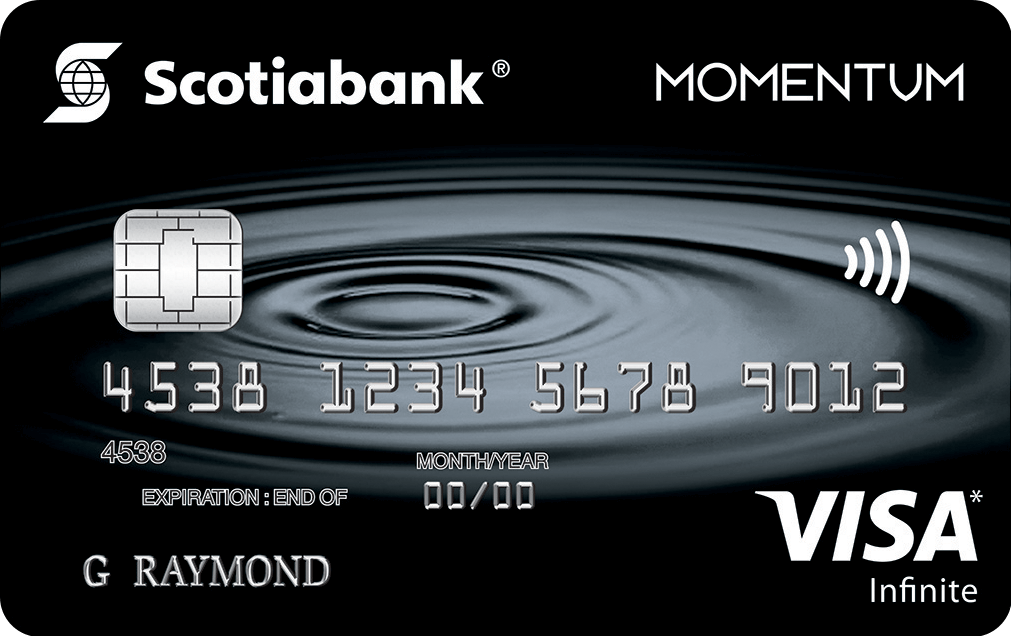 Scotia Momentum® VISA* Infinite card

Special Welcome Offer: Earn 10% cash back on all purchases for the first 3 months (up to $2,000 in total purchases).1 No annual fee in the first year, including on supplementary cards.1

• 4% on eligible recurring bill payments and grocery store purchases
• 2% on eligible gas station and daily transit purchases
• 1% cash back on all other eligible everyday purchases
• Complimentary Concierge Services 24/7
• Visa Infinite Dining Series
• Visa Infinite Music Series
• Wine Country Wonders
• Luxury Hotel Privileges
• Comprehensive Travel Insurance & New Mobile Device Insurance coverage