November 14, 2017 - Episode 35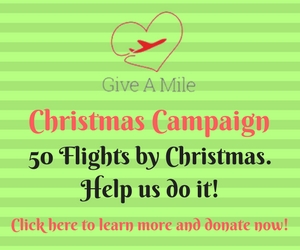 The Rewards Canada Round Up Podcast welcomes back Kevin Crowe of giveamile.org. Give A Mile should be well known to many of our readers now and it's great to have him back on the show. Kevin discusses what Give A Mile is all about and tells us about their Christmas Campaign where they want to raise enough miles or cash to donate 50 flights of compassion! Listen to it to see how you can help and how the miles already donated have helped!
Or download/subscribe via:



Connect with us on Social Media:


Past Episodes


Talk to us!
Do you have any suggestions or questions for our podcast series? Tell us in the comments section below or join the conversation on Facebook and Twitter!

Google Play and the Google Play logo are trademarks of Google Inc.