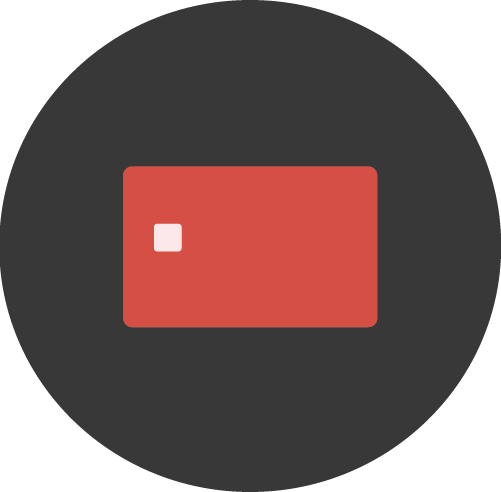 Alright, you have the means. You have a great credit rating, you can get pretty much any credit cards you want and can spend tons of money on them and pay them off each month. However you have no idea where or when you want to travel but you know you want to do so eventually since you love to travel. What do you do? The answer is simple. You stick to credit cards that give you multiple redemption options for when that time eventually comes. The best route is to go is with a trio of hybrid credit cards. Hybrid card just happen to be Rewards Canada's favourite type of rewards cards!
What is Rewards Canada's Ultimate "I have no idea what travel rewards I want" Credit Card portfolio? It is the following three cards:

Hybrid cards give you best of both worlds when it comes to travel rewards. They give you the ability to use a frequent flyer program like Air Canada's Aeroplan or the ability to book travel yourself with any one you like and allow you to use the points to pay for that travel. By collecting points with hybrid credit card programs you are providing yourself the most possible booking options and travel rewards for your points. Thus if you have no idea or plans on how you want to use your rewards just yet, we recommend grabbing three of Canada's favourite hybrid cards.
Key Benefits of this portfolio
Great earn rates that can be translated into some high value redemption options
Every type of reward redemption is covered by this portfolio (travel, points conversion, cash back etc.)
Airport Lounge Access Membership with the HSBC Card
No Foreign Transaction Fees with the HSBC Card
Strong insurance coverage
Why you want to get each of these cards

The first and primary card in this portfolio is Canada's number one travel rewards credit card - the American Express Cobalt Card. Plain and simple it is the most rewarding card in Canada. The card earns 5 points per dollar spent on groceries, dining out, coffee shops, bars, food delivery and so on. So what does 5 points per dollar mean? That means you are getting at a minimum a 5% return. If you choose to redeem points with Amex's Use Points for Purchases option you can redeem 1,000 points for a $10 credit. Whether it is a purchase travel or simply order from Starbucks, you can redeem against that charge with this option. That's how 5 points becomes 5%. But the card gets better returns than that.
Redeem for travel with Amex's other redemption options and you can see returns of 10%, 15% or even more than 20%. Now we're talking! Want to get even more? Convert the points earned to Air Canada Aeroplan, British Airways, or Marriott Bonvoy. Those 5x points equates to 5 Aeroplan points, 5 BA Avios or 6 Bonvoy points. Aeroplan and Avios carry a minimum value of 1.5% cents while Bonvoy points, in our mind carry a value of at least 1 cent each, which gives you a 6% to 7.5% return at a minimum. Redeem for high end hotels or business class flights and that's where your 20%+ return comes in. You can also use them for Amex's Fixed Points for Travel option and those 5x points can provide up to a 10% return! Simply unbeatable.
The high earning doesn't end there - the card also earns 3 points per dollar on popular streaming services in Canada, 2 points per dollar on travel, gas and transit (including ride sharing) and then 1 point per dollar on everything else. Ultimately you'll want to put as much of your spending on this card as possible for food & drink purchases, streaming services, gas stations, transit and travel. The only time you wouldn't is if the merchant doesn't accept American Express.
Recommended reading: American Express Cobalt Card Confirmed Multiplier Locations

The second card in the portfolio is the HSBC World Elite Mastercard and is currently ranked at the Best Mastercard in Canada and the fifth best overall travel rewards card in Canada. For travel purchases the card earns 6 points per dollar spent which translates to a 3% return towards travel redemptions. All other purchases on the card earn 3 points per dollar spent which works out to a 1.5% return towards travel redemptions.
With this card you can redeem for any travel purchase you charge on the card at a rate of 1,000 points for a $5 credit (this is how you find the 3% and 1.5% returns listed above). All you have to do is book the travel how you want, when you want, with whomever you want and once the charge posts you redeem points towards it. The other travel option this card provides is the ability to convert HSBC Reward Points to frequent flyer programs. Three of them to be specific, British Airways, Cathay Pacific Asia Miles and Singapore Airlines KrisFlyer. At the time of posting this article the conversions to this programs equated to 0.96 to 1.92 Asia Miles per dollar spent, 1.08 to 2.16 KrisFlyer Miles per dollar spent and 1.2 to 2.4 Avios per dollar spent. When you take into account that most frequent flyer miles (or Avios) are worth around 1.5 cents per mile for economy class redemption and typically no less than 2 cents per mile for business class or higher you can see where there is outsized value provided by this credit card as well.
After the rewards side of things the HSBC card has some great benefits with the major one being No Foreign Transactions fees. That means the card does not charge the 2.5% on average fee that other cards do for purchases made in currencies outside of the Canadian dollar. Then you have other benefits the card provides like airport lounge access via Mastercard Travel Pass provided by DragonPass  and an annual $100 travel enhancement credit that provides some nice savings when travelling if you check bags, have to pay for seat assignments etc.
If you are travelling outside of Canada I would recommend using the American Express Cobalt Card for your eats and drinks purchases as most should earn the 5x points which means you'd end up with at least a ~2.5% return (5% - 2.5% Foreign Transaction fee) whereas the HSBC card you get you 1.5% return on those same purchases. All other non Canadian spending whether travelling or shopping online however should go onto your HSBC card so you that you can save the 2.5% foreign transaction fee that the other two cards in this portfolio charge.
The HSBC card will also be your go to card for Costco purchases as Mastercard is the only brand of card accepted at their warehouses.
Recommended reading: HSBC World Elite Mastercard Review
Finally rounding out this portfolio is the RBC Avion Visa Infinite Card which will most likely be the least used card of the portfolio as it earn rates don't match the other two cards but for the Visa card portion of this portfolio it has all your rewards needs handled. It covers you where only Visa cards are accepted plus the very easy to earn welcome bonus alone makes it worth getting this card. Just as with the other two cards you have multiple redemption avenues. You can redeem for flights via the RBC Avion Air Travel Redemption Schedule which is their fixed points for flights reward chart. Just like Amex's Fixed Points for Travel this is where you redeem a flat rate of points for travel within specific regions or from one region to another. For example you can redeem 15,000 points for short haul flight within your province or to a neighouring province or state with a maximum ticket value of $350 (before taxes and fees) With the RBC Avion Air Travel Redemption Schedule you can get up to a 2.91% return on your spending.
Like the other two cards in this portfolio the Avion card allows you to convert points to airline programs, namely American AAdvantage, British Airways Executive Club, Cathay Pacific Asia Miles and WestJet Rewards. The two most popular being British Airways and WestJet, and there are occasions where RBC does include a bonus when you do convert your RBC Rewards points to British Airways or WestJet. With our valuation of 1.5 cents per British Airways Avios that means at a minimum the spend on the RBC card is worth 1.5% to 1.8% but you should be able to get more value than that out of those Avios.
The cards and their reward options:
Any Travel Any Time
Booked with any travel provider
Fixed Points Reward Chart for flights
Conversion Options
American Express Cobalt Card
Yes
Yes
(up to a 10% return on your spending)
Air Canada Aeroplan
Air France KLM Flying Blue
British Airways Executive Club
Cathay Pacific Asia Miles
Delta SkyMiles
Etihad Guest
Hilton Honors
Marriott Bonvoy
HSBC World Elite Mastercard
Yes
No
British Airways Executive Club
Cathay Pacific Asia Miles
Singapore Airlines KrisFlyer
RBC Avion Visa Infinite Card
Not advertised, however it is technically possible but you lose a lot of value in the points
Yes
(up to a 2.91% return on your spending)
American AAdvantage
British Airways Executive Club
Cathay Pacific Asia Miles
WestJet Rewards
Here are further details on these three cards: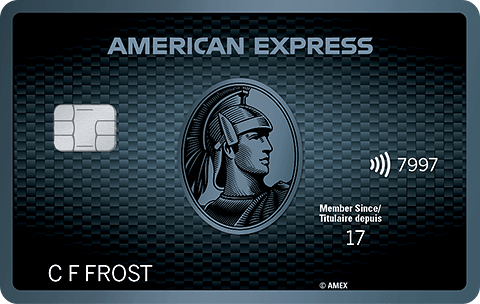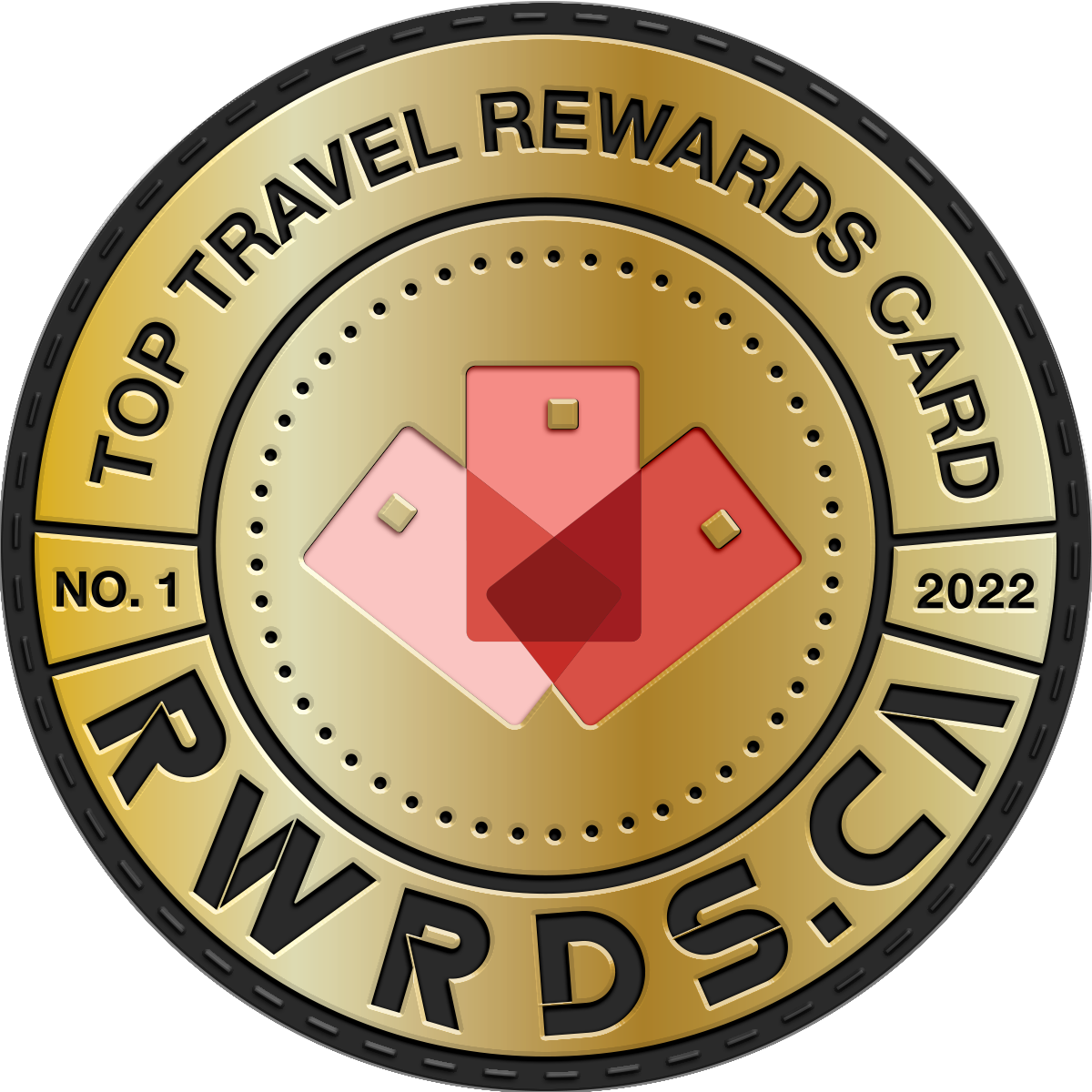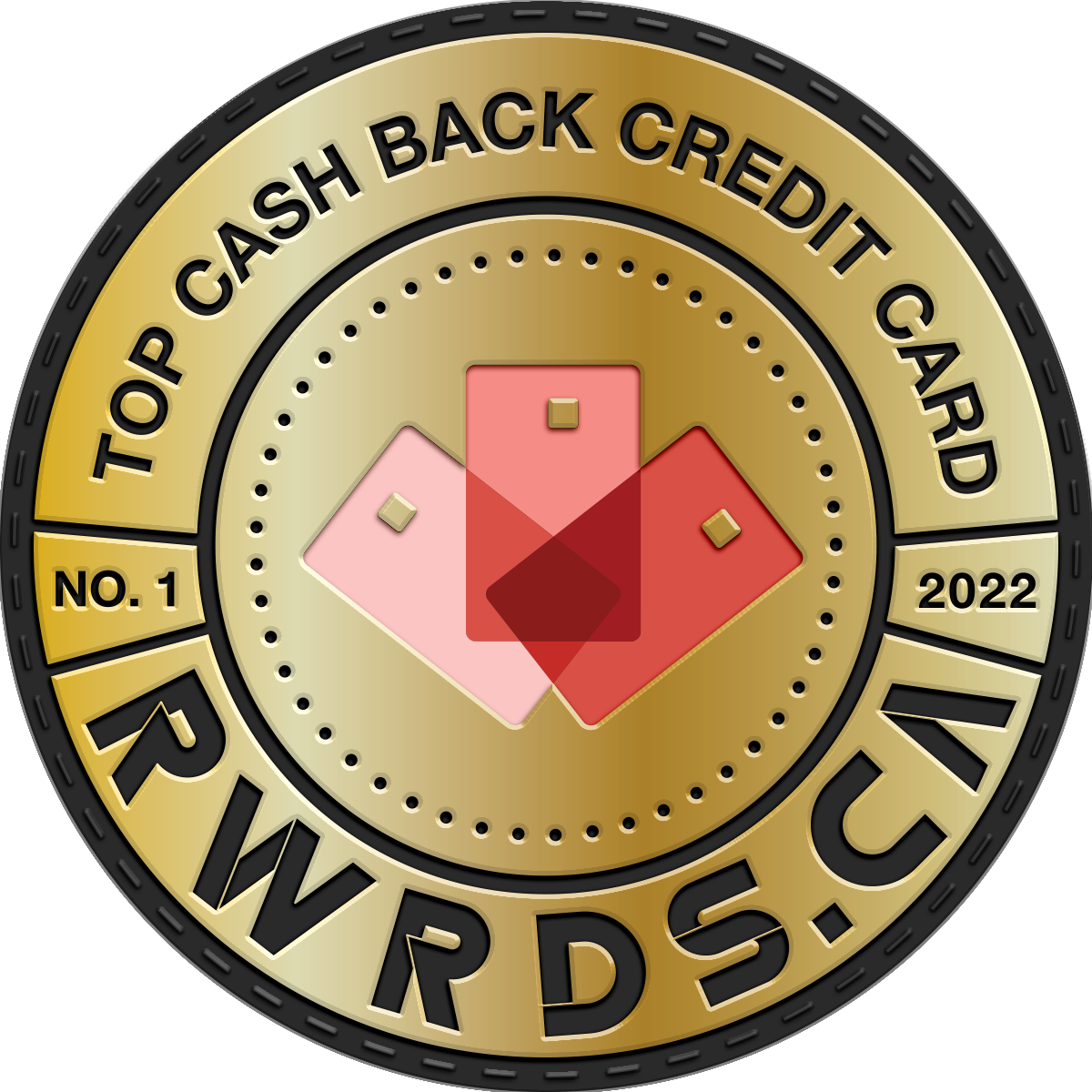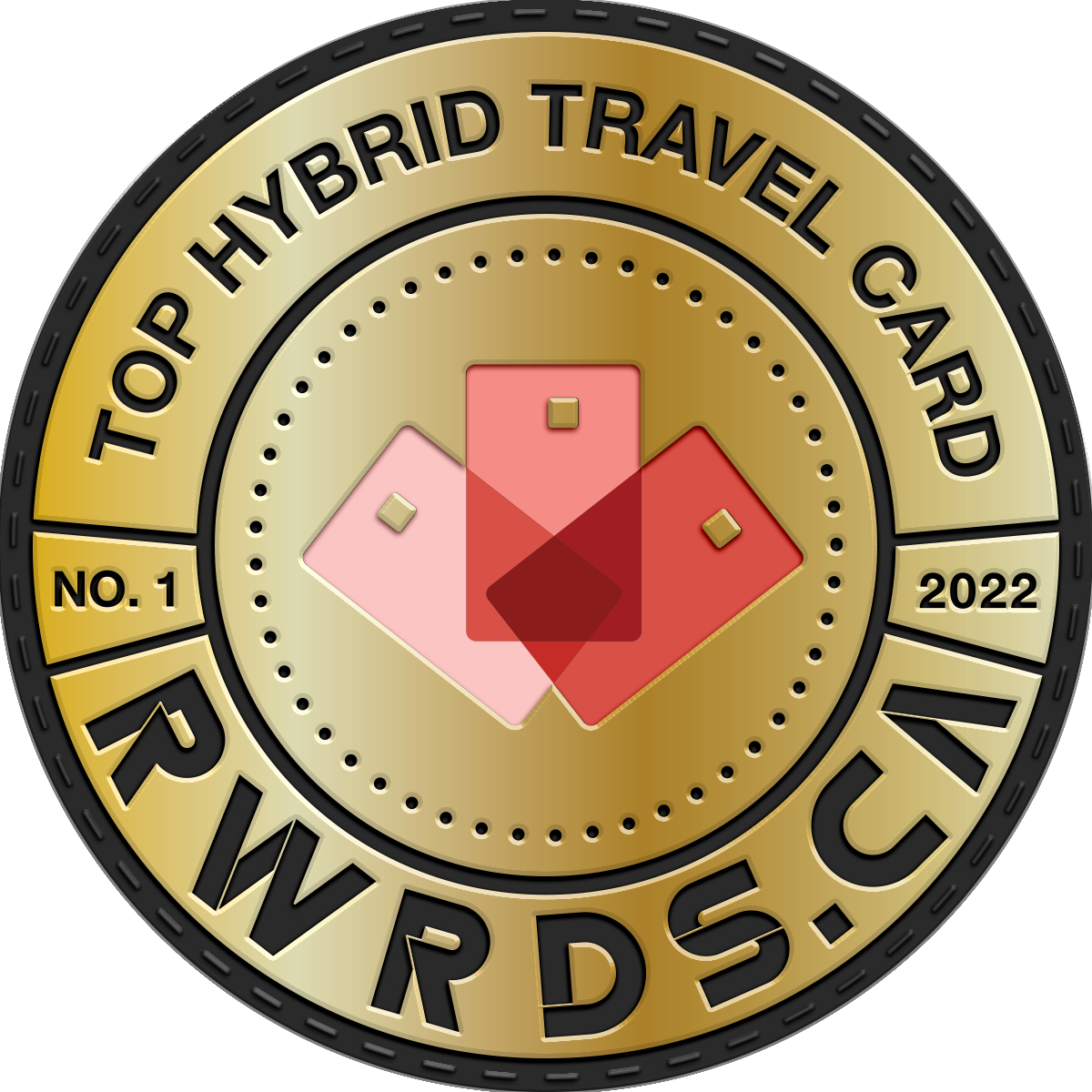 American Express Cobalt® Card
2022 Overall Top Travel Rewards Card
2022 Top Hybrid Travel Rewards Card
2022 Top Cash Back Card
This is the best overall credit card in Canada!

Monthly Fee $12.99/month of Cardmembership ($155.88 annually) Additional Cards: $0
Annual interest rate 20.99% on purchases and 21.99% on funds advances



• In your first year as a new Cobalt Cardmember, you can earn 2,500 Membership Rewards® points for each monthly billing period in which you spend $500 in net purchases on your Card. This could add up to 30,000 points in a year
      • 30,000 points is enough for: 
            • $300 in statement credits redeemed towards purchases charged to your Card or
            • $225 in American Express® Prepaid Cards

• Earn 5x the points on eligible eats and drinks in Canada, including groceries and food delivery
• Earn 3x the points on eligible streaming subscriptions in Canada
• Earn 2 points for every $1 spent on eligible transit & gas purchases in Canada and eligible travel purchases. That's 2X the points on purchases that get you from point A to B 
• Earn 1 point for every $1 in Card purchases everywhere else. We won't tell you where to spend, we'll just reward you on your Card purchases

• Transfer points 1:1 to several frequent flyer and other loyalty programs
• Cobalt Cardmembers receive regular Perks such as bonus reward offers and access to great events
• Access Front Of The Line® Presale & Reserved Tickets to some of your favourite concerts and theatre performances and special offers and events curated for Cardmembers with American Express® Experiences
• American Express is not responsible for maintaining or monitoring the accuracy of information on this website. For full details, current product information and Terms and Conditions, click the Apply now link. Conditions Apply


---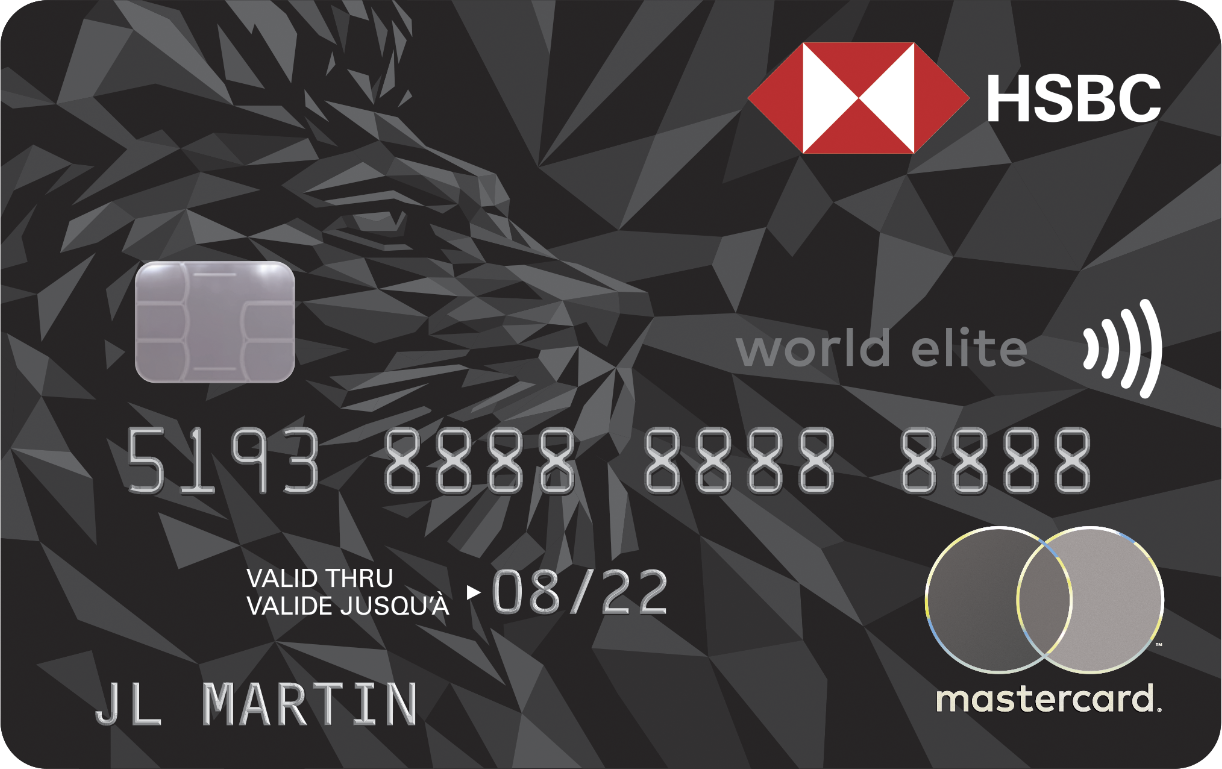 HSBC World Elite® Mastercard®
Earn up to 80,000 Points* PLUS a full annual fee rebate for the Primary Cardholder for the first year

Primary Cardholder Annual Fee: $149 (1st year annual fee rebate)
Authorized User Annual Fee: $50 Per Card
Annual interest rate: 19.9% on purchases and 22.9% on cash advances and balance transfers.
$80,000 personal or $150,000 household annual income
Special offer: Earn up to 80,000 points* ($400 travel value) PLUS a full annual fee rebate for the primary cardholder for the first year* ($149 value) and receive a $100 annual travel enhancement credit*. Must apply by October 31, 2022. Conditions apply.
• Welcome bonus of 20,000 points* ($100 travel value)
• Earn 40,000 points* when you spend $6,000 within 6 months of account opening ($200 travel value)
• Earn 20,000 points* as an anniversary bonus ($100 travel value)
• First year annual fee rebate for the primary cardholder* ($149)
• Receive a $100 annual travel enhancement credit*
• Earn 3% in travel rewards on all eligible travel purchases (6 Points per $1) and earn 1.5% in travel rewards on all other eligible purchases (3 Points per $1)
• No foreign transaction fees. Only the exchange rate will apply
• Enjoy maximum flexibility and redeem your Points on your terms for:
• Travel
• Gift cards and valuable merchandise
• Financial rewards
• Rewards for miles



*Terms and Conditions apply
®/TM Mastercard and World Elite are registered trademarks, and the circles design is a trademark of Mastercard International Incorporated. Used pursuant to licence

This offer is only available to residents of Canada other than the province of Quebec (Quebec residents eligible for separate offer)

---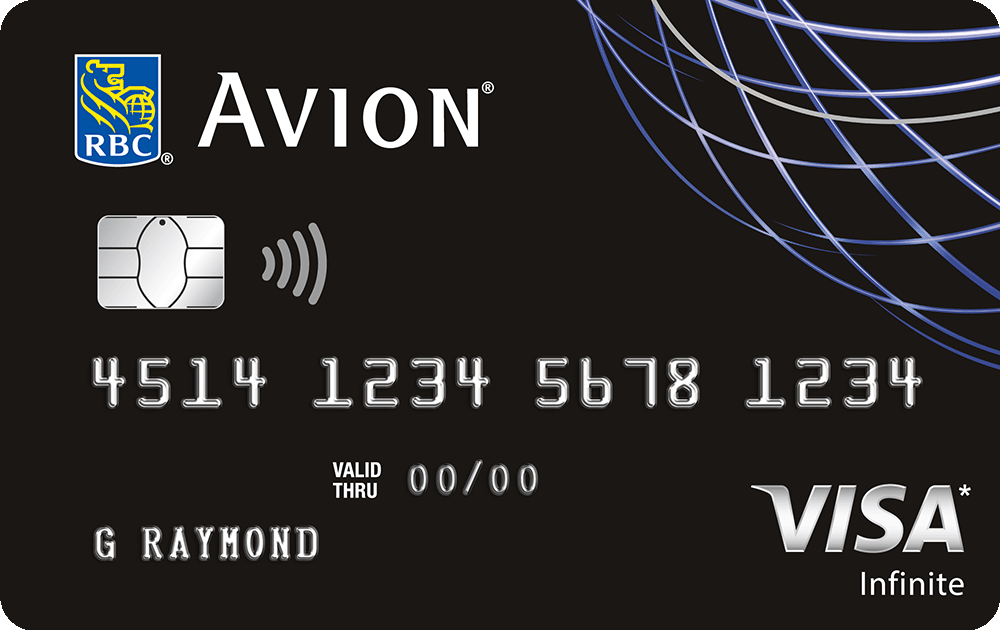 RBC Avion Visa Infinite

Annual Fee: $120
Additional Card Fee: $50

Get up to 55,000 bonus points (a value of up to $1,100), that's enough to fly anywhere in North America or the Caribbean! (Taxes and Fees extra) - You'll get 35,000 Welcome Points on approval and 20,000 bonus points when you spend $5,000 in your first 6 months. Apply by September 16, 2022


Earn 1 RBC Rewards® point for every dollar you spend* and an extra 25% on eligible travel purchases.
When you are ready to travel again, Avioners can book flights with points on any airline, on any flight, at any time, early or last minute, with no blackout periods or restrictions.

Avioners earn points that never expire so your points will be waiting for your next adventure.

Redeem your points for travel and more. Use points for anything from paying bills and paying your card balance to redeeming for Gift Cards and Merchandise at top brands like Apple. The RBC Rewards program gives you the freedom of choice to use your points your way, and helps you make the most as an Avioner.

Eligible RBC Rewards members can also convert points to other loyalty programs including WestJet dollars, British Airways Avios points and Hudson's Bay Rewards points.

Link your RBC card with a Petro-Points membership to instantly save 3₵ per litre on fuel at Petro-Canada stations and earn 20% more Petro-Points and 20% more RBC rewards points

Link your RBC card with a Rexall Be Well account and get 50 Be Well points for every $1 spent on eligible products at Rexall. Redeem Be Well points faster for savings in store on eligible purchases where 25,000 Be Well points = $10

Get access to RBC offers which provides access to earn points faster at specified brands

Extensive insurance including: mobile device insurance, travel insurance (trip cancellation, interruption and emergency medical) and other eligible purchases to protect you and your family

Avioners get access to luxury Visa Infinite benefits including first in line for exclusive events, and hotel and dining benefits.

Avioners no longer need 14-days to book travel using the RBC grid
Up to a 2.3% return on your spending depending on which reward ticket you book
Unwritten ability to redeem for Business Class tickets although at a lower rate of return when compared to the Avion Reward chart
Get $0 delivery fees for 12 months from DoorDash17 - Add your eligible RBC credit card to your DoorDash account to:
• Get a 12-month complimentary DashPass subscription18 – a value of almost $120
• Enjoy unlimited deliveries with $0 delivery fees on orders of $12 or more when you pay with your eligible RBC credit card

---