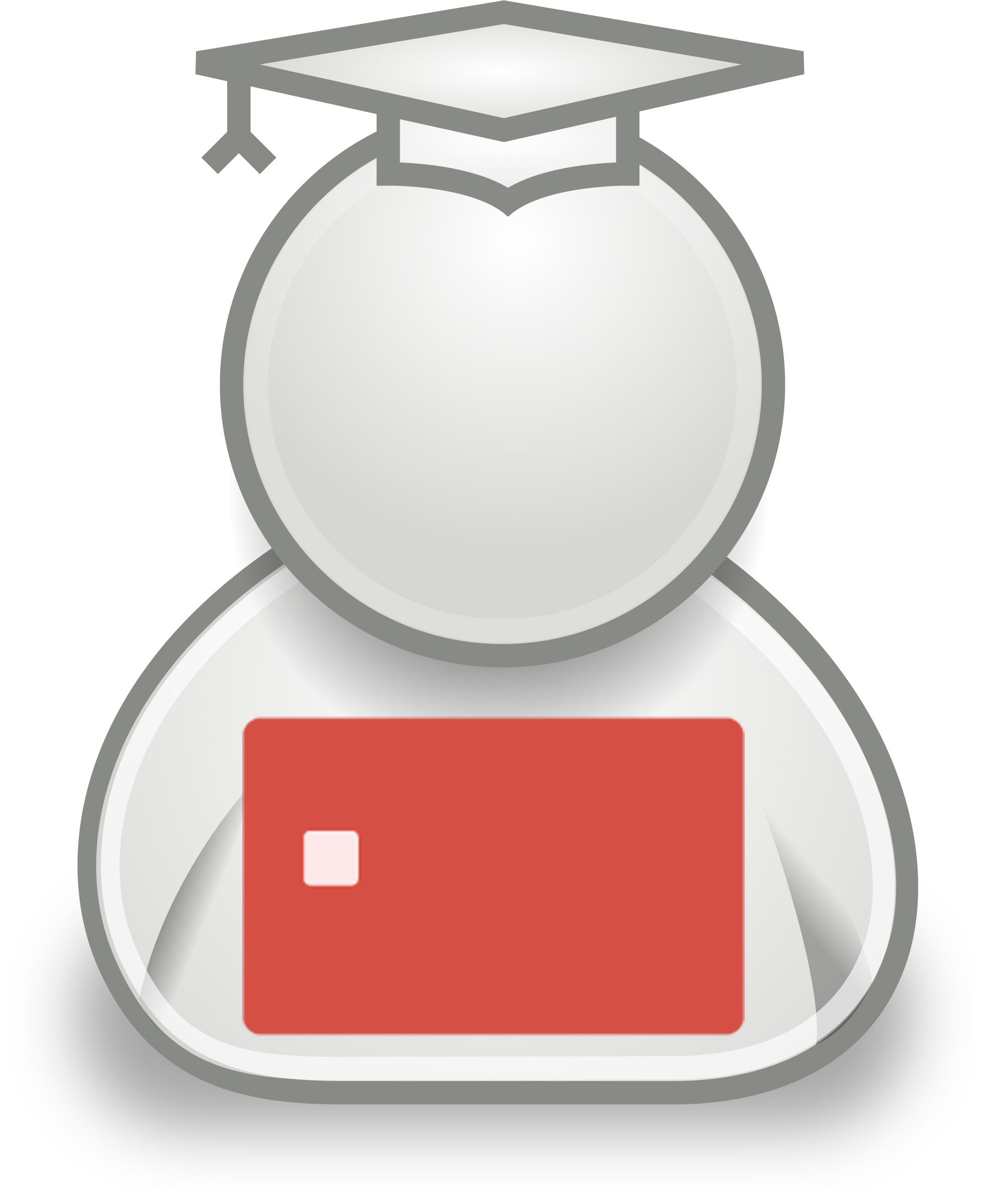 School has started. You're walking through the hallways and common areas of your college or university and there they are. The booths from all the banks pitching you on your first credit card. Well at least that's how it was when I was in university 20+ years ago. Not sure if its the same anymore but the premise is the same. As a student out of high school the time is now for you to start building your credit all the while starting to learn the ins and outs of reward programs.
The key to achieving this is through credit cards and more than likely some of you will get them to run credit. You need to. You don't have much money and need to stretch things out. But you need to be smart. Don't get yourself into a lot of debt. Don't make the mistake many of us have done in the past. Be proactive. Get yourself those credit cards but limit yourself, or better yet put payments on the cards before you even use them. That way you know you can afford what you are putting on them. I won't go into the major details of running and not running balances for a long time in this feature as it is meant to be a feel good one, you are excited to get your first credit cards and lets keep it that way. So with that said what are the best choices for a student? Read on!
In this feature of Rewards Canada's Ultimate Credit Card Portfolios we look at the ultimate one for students. Not only does it feature cards primarily targeted at students but it also brings in the world of loyalty rewards, which for students should primarily be looked at as supplemental cash. As we have always recommended you should carry a Visa, a Mastercard and an American Express card in your wallet. The reason why is that there are benefits, promotions and earning potential unique to each brand of credit card regardless of the version of the card you have. We won't go into detail here as you can read all about it in our feature on how to Maximize your Miles and Points but here we outline one card from each brand that will help you as a student get your first credit card(s) and start building up that ever so important credit score. Ultimately there are various options that could be utilized for such a portfolio but we look at one card from each issuing family that we feel are the best fit for students.

Now this wallet is for the typical starving student running student loans and perhaps one that may have a hard time making ends meet. This is not a wallet for students who may have an $80,000 a year job while going to school (lucky you if you do!) or for those who are more well off and are relying on the bank of mom and dad to pay for everything - including annual fees on high end cards. If you happen to be in the latter group you should check out our other Ultimate Wallets where you can pick specific reward programs that provide great value for being able to spend lots on those cards.
So what is Rewards Canada's Ultimate Student Credit Card portfolio? It is the following three cards:

Two of the cards are heavily targeted to the student community. The Scene+ Visa Card and the BMO CashBack Mastercard for Students. Either of these cards should be easy enough for most students to apply and be approved for. The third card, Amex's SimplyCash Card isn't marketed as a student card but with no annual fee and a decision by American Express to remove income requirements for all of their cards it also should be relatively easy to get for most students. Remember though, there is no guarantee for your to be approved even if you meet the requirements that are laid out for each card however these three definitely have better odds for you to get.
Five Key Benefits of this portfolio
The cards are targeted specifically to students or are considered entry level cards which means you should hopefully be approved for at least one of them!
You can earn over $300 in cash back with the welcome bonus offers
Everyday cash back earn rates of 0.5% to 3%
All three cards have no annual fees
Two of three cards have extended warranty and purchase protection benefits. Buy those expensive, fragile items with one of these cards
Tips for this portfolio
Allow some time between your applications for the cards to make sure you can meet the required spend and maximize the return of those welcome bonuses
Start with one of the student specific cards first if you have zero or very little established credit. Once that card begins reporting to the credit bureaus and your credit rating increases then go for the other cards.
If you feel it may be tough for you to be financially responsible don't get all three cards - take a look at your spending habits and get the one card that suits those habits the best. It is easier to be responsible with just one card.
Why you want to get each of these cards - AKA the earn and benefits they provide!
This portfolio is mainly about three things for the student. Establishing a credit rating, being able to have credit and being able to save money by utilizing the rewards associated with the cards. And there is one more important aspect to this portfolio and that is no annual fees as you need all the cash you can spare.
The first card you'll want to grab in this portfolio is the BMO CashBack Mastercard for Students as the welcome bonus on the card provides the highest return out of the three cards.

Right now when you apply for and receive the card you'll get BMO's current 5% cash back welcome bonus offer. The 5% earn rate applies to qualified spend up to $2,500 (up to $500 qualified spend on grocery, up to $500 qualified spend in recurring bill payments, and up to $1500 qualified spend on all other purchases (less refunds and excluding cash advances, cash-like transactions, interest charges, fees, credit or debit adjustments) in the welcome offer period, with a maximum of $125 cash back.

After that the card earns 3% back on up to $500 of grocery purchases for each statement cycle. This is a big return even when comparing it to many cash back cards that come with annual fees! So you'll want to put all your grocery purchases on this card to earn those bigger bucks, however if you hit that $500 spend level before your statement cycle is up you'll want to make those purchases on the Simply Cash card as it earns 2% on groceries unless you shop at Sobeys/Safeway or other Empire grocery stores (see below).
That brings us to this card's other earn rates of 1% cash back on recurring bills (cable, streaming services etc.) and you'll only want to pay for those with this card if you choose not to get the SimplyCash card or if one of those merchants doesn't accept Amex. Finally all other purchase on this card only earn 0.5% cash back, so once again if you have the SimplyCash card use that unless the place you are at doesn't accept Amex. One of the best features of the BMO card however is near instant access to your cash back rewards, as long as your rewards balance is $1 or more you can request to receive the cash back!
The second card in the portfolio, the SimplyCash Card from American Express provides a decent limited time welcome bonus where you earn a $10 statement credit for each monthly billing period in which you spend $300 in purchases on your Card in the first 10 months. That bonus maxes out at $100, so make sure that during the first ten months of having this card you try to funnel at least $300 in spending per month on the card.
Tip: You should spread out your card applications so that you can maximize these welcome bonuses and not be strained with trying to meet all the minimum spending requirements at once!
Once you receive the welcome bonus on this card and also after meeting any minimum requirements for the other cards in the portfolio you'll want to put as much of your credit card spend outside of groceries on this card since it has the highest regular earn rate out of the three at an amazing 1.25%. On top of this is provides 2% cash back on gas and groceries.
If you are buying gas for your car (or you like buying items at a gas station convenience store) this will be the card to use. Almost all gas stations in Canada (especially the major ones) accept American Express. The card is also your go to grocery option after you max out your monthly grocery earn of $500 on the BMO card unless you shop at Empire Stores (Sobeys, Safeway etc.) as you can use the Scene+ Visa and earn the same return with quicker access to your rewards.
The card also features Extended Warranty and Purchase Protection insurance which is always good for things like new TVs and hot plates for your dorm room.
The biggest drawback of this card is your access to the cash back rewards - it is only awarded once per yer in September - so while it might not help you for this year of schooling it will be there waiting for you at the start of next year.
Finally rounding out this portfolio is the Scotiabank Scene+ Visa Card. This has been the mainstay credit card for students for many years now and continues to be a popular choice. The big news since we originally published this portfolio is the card is not just about movies anymore. The Scene+ program has evolved to become a preeminent loyalty program in Canada for travel, dining, groceries and of course, still for movies as well.
With a current sign up bonus of up 10,000 points, you are looking at $100 of value towards travel, groceries, dining or movies as the Scene+ program has almost standardized their redemption rates across the board at 100 points to $1. Whether you use those points at Harveys, Cineplex, Sobeys or for travel it is perfect to help students save much needed cash.

On the everyday earning side you'll want to pull this card out for Cineplex purchases (in theatre or online) as it earns 2 points per dollar. It also offers 2x points for purchases at Sobeys, IGA, Safeway, Foodland, FreshCo, Voilà by Sobeys, Voilà  by IGA, Voilà  by Safeway, Chalo! FreshCo, Thrifty Foods, IGA West, Les Marchés Tradition, Rachelle Béry and Co-Op. If you shop at these stores this card is your better option after maxing out the $500 on the BMO card since the 2 points on the Scene+ is equivalent to the 2% on the Simply Cash card but with Scene+ you don't have to wait to get your rewards once per year. You can redeem much sooner than that with only 100 points for $1 at Cineplex, 1,000 points for $10 at Sobeys, Safeway and so on.
Outside of that the Scene+ card earns 1 point per dollar spent which equates to a 1% return when redeeming for groceries, dining, travel or movies.
So if you have all three of these cards, have no more welcome bonus to earn and a place doesn't accept Amex and isn't a 3% grocery purchase from BMO put the spend on this card as the 1% back is better than the 0.5% on the BMO card. Redeeming points is pretty easy - if you have 100 points you can redeem for $1 statement credit towards any travel purchased on the card or when making Cineplex purchases. You can also redeem 1,000 points for a $10 credit when shopping at Sobeys, Safeway etc. and other Empire Company stores.


Here are the current details on these three cards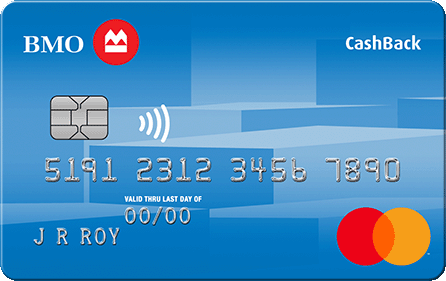 BMO CashBack® MasterCard®*(Student)

· Welcome offer: Get 5% cash back in your first 3 months (up to $125 cash back)
· Then get 3% cash back on grocery purchases, 1% cash back on recurring bill payments and 0.5% unlimited cash back on all other purchases!*
· Now earn the highest cash back on groceries in Canada without paying an annual fee!†
· Get cash back every time you spend, plus start building a healthy credit history
· Best BMO CashBack Mastercard for Students
· Want to get your cash back ASAP? Now you can redeem your cash back anytime through direct deposit, as a credit on your statement or into your BMO InvestorLine account*
· No Annual fee*
· Receive a discount on car rentals*
· Extended Warranty*
· Purchase Protection*
· Interest Rate: Purchases 20.99% Cash Advances 22.99% (21.99% for Quebec residents)


BMO is not responsible for maintaining the content on this site. Please click on the Apply now link for the most up to date information

*Terms and conditions apply
†Statement based on a comparison of the non-promotional grocery rewards earn rate on Canadian cash back credit cards as of June 1, 2022.
---
Earn up to 10,000 bonus Scene+™ points within your first year. Offer ends Apr 30, 2023
- Earn 5,000 bonus Scene+ points by making at least $750 in everyday eligible purchases in your first 3 months.
- Plus, for a limited time, you are eligible to earn a 5,000 Scene+ point bonus when you spend at least $5,000 in everyday eligible purchases in your first year.
Earn 2x Scene+ points for every $1 you spend on credit card purchases at Cineplex™ theatres or at cineplex.com
Earn 1 Scene+ point for every $1 you spend on your everyday credit card purchases
Redeem Scene+™* points for travel, shopping, entertainment, dining, banking, and more
You'll earn 2X Scene+ points for each dollar charged to your account on all eligible purchases1 at Sobeys, IGA, Safeway, Foodland, FreshCo, Voilà by Sobeys, Voilà  by IGA, Voilà  by Safeway, Chalo! FreshCo, Thrifty Foods, IGA West, Les Marchés Tradition, Rachelle Béry and Co-Op.

---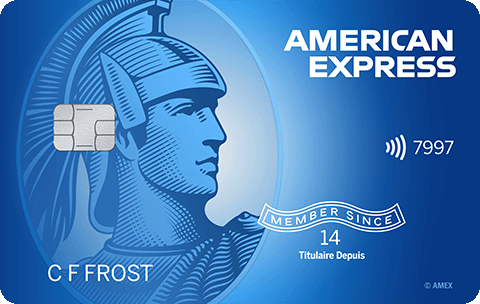 SimplyCash® Card from American Express

Card Type: Credit   
Annual Fee: $0 Additional Card Fee: $0
Annual interest rate 20.99% on purchases and 21.99% on funds advances; Missed payment applicable rates, 24.99% - 26.99%

• In your first 10 months as a new SimplyCash® Card from American Express Cardmember, you can earn a $10 statement credit for each monthly billing period in which you spend $300 in purchases on your Card. This could add up to $100 in statement credits in the first 10 months
• Earn accelerated earn rates on eligible gas and grocery purchases
• Earn 2% cash back on eligible gas purchases in Canada, 2% cash back on eligible grocery purchases in Canada (up to $300 cash back annually), and 1.25% cash back on all other eligible purchases
• Access events and special offers curated for Cardmembers with American Express® Experiences
• Insurance coverage and 24/7 Customer Service
• American Express is not responsible for maintaining or monitoring the accuracy of information on this website. For full details and current product information click the Apply now link. Conditions apply

---