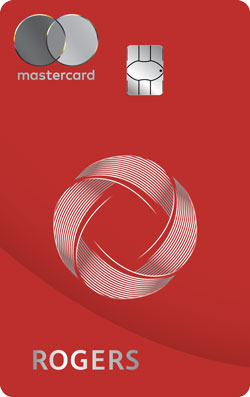 NOTE:
Devaluation coming to the popular Rogers World Elite Mastercard, Platinum Mastercard and Fido Mastercard

The Rogers World Elite Mastercard is a youngen in the Canadian market only being released in May of 2018. It is the premium version of the Rogers Platinum Mastercard that was introduced several years prior. That Platinum card underwent several changes over its short life with the latest being a devaluation that essentially paved the way to release the World Elite Mastercard. The WE is the better of two of course seeing that it is a premium card and both of the card versions have no annual. So why would you even bother with the Platinum if this is the case? Well the main reason is income requirements, the World Elite has high income requirements where as the Platinum is a lot lower.
Overview
The Rogers World Elite Mastercard is essentially a cash back credit card and a good one at that! Don't be deceived by the Rogers terminology - the cash back earned on the card does not have to be used solely for Rogers services by Rogers customers. Anyone can get this card and you have the option to redeem for true cash back in the form of statement credits or pay with points options.

Costs & Sign up Features
The Rogers World Elite Mastercard is one of only a few premium branded cards in Canada that has no annual fee for primary and additional cards. It offers a $25 sign up bonus when you make your first purchase on the card within three months of receiving it.

The interest rate on the card is 19.99% on purchases. 21.5% on cash advances. These rates are competitive with most everyone else on the market. The minimum annual income requirements for the card are $80,000 personal or $150,000 household.

Earning
The card earns cash back into the Rogers World Elite Mastercard Rewards Program and the earn rates are as follows
4% unlimited cash back rewards on all eligible purchases made in a foreign currency

2% unlimited cash back rewards on Rogers™ products and services charged to your card

1.75% cash back rewards on all other eligible purchases

Redeeming
On the redemption side, the cash back earned with the Rogers World Elite Mastercard can be redeemed in several ways. The first way is essentially an instant redemption option. With the card you can Instantly apply your cash back rewards towards any eligible purchase you've made in the past 30 days using the Mastercard® Pay with Rewards™ app on your smartphone. An eligible purchase is one of $20 or more and you must redeem a minimum of $20 cash back at a time. This redemption option can also be accessed on your online account with Rogers.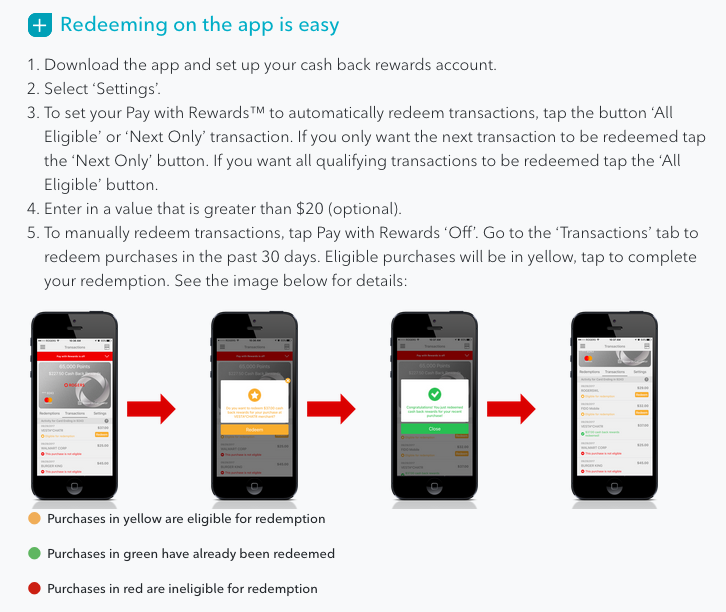 You also have the option to save the cash back earned on the card and request it as an annual statement credit. You have to request the annual statement credit by December 1st and you'll see it applied to your account in January
Features and Benefits
When Rogers first came out with a credit card (pre-World Elite) it offered no Foreign Transaction fees. They changed that however to charging the standard 2.5% foreign transaction fee but awarding 4% cash back on those purchases. That means with the Rogers World Elite Mastercard you come out ahead by 1.5% for purchases made in a foreign currency. Many consider this a great benefit of the card and it is one of the reasons we cover it in our articles relating to No Foreign Transaction Fees.

Related: No Foreign Transaction Fee Credit Cards for Canadians
Seeing that it is a World Elite Mastercard, the card comes with a decent insurance benefits package. It has Trip Cancellation, Interruption and delay insurance as well as a 10 day out-of-province emergency medical insurance benefit for those up to 64 years old (3 days for those 65 and over) It also features your standard Extended Warranty and Purchase Protection and Rental Car Collision/Damage coverage seen on most cards.
As with the majority of World Elite Mastercards in Canada, the card offers Mastercard Airport Experiences Provided by LoungeKey. This means you get free membership in LoungeKey which is a lounge access program that is pretty much the same as Priority Pass (they are both run by the same company) While the card covers your annual membership it does not cover the actual lounge visit fees which are currently US$27 per person. Recently Priority Pass raised their fees to US$32 from the US$27 so I would expect LoungeKey to do the same very soon.

Related: Rewards Canada's Guide to Business Class Lounge Access

What is good about this card
The best thing about the Rogers World Elite Mastercard are the cash back earn rates. The standard 1.75% cash back return rate on all purchases is one of the highest base earn rates in Canada. There are only a small handful of cards that have higher base earn rates than this and those cards have annual fees. The 4% back on all foreign currency transactions is really good as well. Whether you shop online from outside of Canada or are travelling outside our borders you'll come out 1.5% ahead on those purchases compared to most cards that charge foreign transaction fees. Going back to the annual fee, that's another good thing about the card as there isn't one!
The instant redemption option is another great benefit of the card. As long as you have $20 in rewards in your account you can redeem it towards a purchase. A nice way to save money right away rather than wait until the end of the year.
The insurance package is decent for a no annual fee card, they don't give you as many benefits as fee based cards but that can be expected.

What is not so good about this card
There isn't too much that is bad about the Rogers World Elite Mastercard outside of what is mentioned right above. The insurance benefits are decent but not as great as many other World Elite Mastercards or Visa Infinite cards. You don't see baggage insurance, travel accident insurance and several other insurance coverages you find on the cards that come with annual fees. If you don't need those then no worries.
Even with the base 1.75% earn rate, there are cards out there that can earn you more especially if you spend lots at certain merchants like dining, groceries and so on. At this point you would want to do some calculations to see if you can earn more on another card (ie rewards earned - annual fee for the other card vs. rewards earned on the Rogers card)
Related: Cash Back Credit Card Comparison Chart
Who should get this card
Consumers who have a lot of foreign currency spending. Whether that's through travel, online shopping or even importing goods for your business from out of Canada.
Consumers who want a cash back card with some of the best cash back earn rates, especially for not having an annual fee
Consumers who want a decent insurance package without having to pay an annual fee

Conclusion
When this card launched last year we actually waited to release our Top Cash Back Credit Card rankings as we knew it would be a strong card and rank well it did. We ranked third out of all the cash back cards in Canada and in fact if the rankings were released now it would be up to second place. That's how strong of a cash back card it is. The instant redemption, the no annual fee, the earn rates all combine to make this card one of the best in Canada. It doesn't hurt that it even has some travel insurance coverage and Mastercard Airport Experiences as additional benefits. If you don't travel often and aren't concerned with travel points or rewards this is definitely a card to take a look at. Even if you do and have another card like a Visa or American Express as your primary card this one can really make sense to fill the Mastercard slot of your wallet - as you know Rewards Canada always advises our readers to have at least one Visa, one Mastercard and one American Express card in their credit card portfolios.
Earn $25 Cash Back Reward when you make your first purchase on this card
Annual Fee: $0
Earn 4% in on all eligible foreign currency purchases, 2% on Rogers purchases and 1.75% on all other eligible purchases
Extended Warranty and Purchase Protection, Rental Car Collision/Damage, Out-of-Province/Out-of-Country Emergency Medical, Trip Interruption and Trip Cancellation.
Complimentary membership in Mastercard Airport Experiences provided by LoungeKey

Related Links:
Rogers World Elite Mastercard on rogersbank.com
Rewards Canada's Cash Back Comparison including the Rogers World Elite Mastercard
Other cards to consider if you are looking at this card:
American Express Cobalt Card
BMO CashBack World Elite Mastercard
Brim Financial Mastercards
Home Trust Preferred Visa Card
Scotiabank Gold American Express Card
Scotia Momentum Visa Infinite Card
SimplyCash™ Preferred Card from American Express®
SimplyCash™ Card from American Express®
Tangerine Money-Back Mastercard
TD Cash Back Visa Infinite Card

Talk to us!
We would like to hear your thoughts on the Rogers World Elite Mastercard by commenting below! Let us know if you have the card and how you like it or if you are considering this card!


Rewards Canada can be found on the following social media channels: