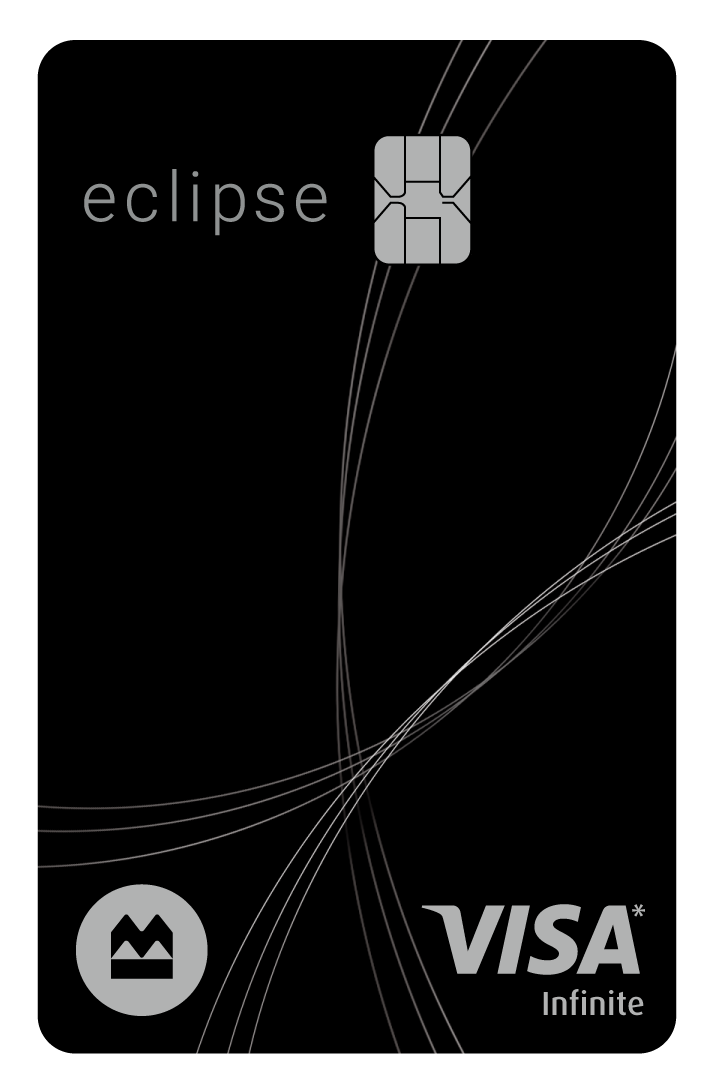 The BMO eclipse Visa Infinite* Card is part of a duo of cards released by BMO in late 2020 which represent their first foray into issuing Visa branded cards. Up until this point BMO has been strictly an issuer of Mastercard cards under their own proprietary program BMO Rewards and co-brand Mastercards for the AIR MILES reward program. The new eclipse Visa Infinite and Visa Infinite Privilege cards expand on BMO's portfolio of card offerings as they do not replace any cards but complement their existing BMO Rewards Mastercards.
Overview
The BMO eclipse Visa Infinite Card was released into a market that has seen card issuers trying to target lifestyle on top of rewards or at least that's how all the issuers are marketing the cards as such. This card falls into that category, it is being marketed as a lifestyle card with accelerated earn for select 'lifestyle' categories and an annual lifestyle statement credit. The card has accelerated earn rates that are comparable to several of their competitors and the annual $50 lifestyle credit is the first such offering for cards in Canada at this card level, that is premium cards like Visa Infinite and World Elite Mastercard. It's base earn rate is something else however and took us by surprise at being so weak for this level of card. Read on to find out more about that! In terms of benefits and insurance the card is mediocre but they do add in Mobile Device Insurance.

Costs & Sign up Features
The BMO eclipse Visa Infinite Card comes with a $120 primary card annual fee however with the current promotion that fee is waived in the first year. The annual fee is the same as most other World Elite Mastercards or Visa Infinite cards. Supplementary cards run $50 each. Right now the welcome bonus on the card is up to 60,000 BMO Rewards Points which is worth $400 towards travel. The welcome bonus is broken down as follows:

30,000 points when you spend $3,000 in the first 3 months.
2,500 points for each subsequent month in which you make at least $2,000 in purchases on your card, for 12 months (Months 4-15)
The interest rate on the card is 20.99% on purchases. 23.99% on cash advances and balance transfers. These rates are slightly higher than equivalent cards at this level. The minimum annual income requirements for the card are $60,000 personal or $100,000 household.

Earning
The card earns BMO Rewards points and earns those points as follows
5 points per eligible dollar spent on groceries, dining, gas plus transit - This earn rate is awarded on the first $50,000 spent in these categories combined annually.
1 point per dollar spent on all other spending
Also if you choose to add supplementary cards to your account you'll earn 10% bonus points on all spending made on the account which would translate to 5.5 points per dollar for the accelerated categories and 1.1 points per dollar for all other spending.
Point Valuation Chart
Spending Category
Points earned per dollar spent
Effective Rate of return (Travel) *
Effective Rate of return (Cash Back)
Groceries, dining, gas, transit
5
3.33%
2.5%
All other spending
1
0.67%
0.5%
* when redeeming for travel via BMO Rewards
Points & value earned if you add a supplementary card:
Spending Category
Points earned per dollar spent
Effective Rate of return (Travel) *
Effective Rate of return (Cash Back)
Groceries, dining, gas, transit
5.5
3.67%
2.75%
All other spending
1.1
0.73%
0.55%
* when redeeming for travel via BMO Rewards
Redeeming
Primary travel redemption: BMO Rewards points earned on this card can be redeemed for travel booked via BMO Rewards at a rate of 150 points for a $1 credit.
On the redemption side, the points earned with the BMO eclipse Visa Infinite Card can be redeemed for any travel that is booked via BMO Rewards. Simply put, you log in to your BMO Rewards account and can book your travel online with them. You can also choose to call BMO Rewards to book travel however call in bookings will incur a $30 booking fee. When you redeem your points you can redeem any amount to cover part or all of the cost of the travel. That is, if you have $300 worth of points and your travel booking is $600 you can use points to cover $300 of it and you pay the rest on your credit card. This type of travel redemption is similar to what you find from CIBC and RBC for their primary redemptions where you have to book via their reward programs. The reason for this is that they stand to earn commissions on those travel bookings but in all honesty is kind of an old school process. Many of this card's primary competitors allow you to book travel how you want and with whomever you want and let you redeem points against the charge without losing value in the points. BMO will let you do this but it is consider a cash back redemption which has less value when compared to redeeming for travel via their booking site. See the chart above for the difference in those redemption rates. One final note on BMO Rewards travel bookings and this anecdotal evidence from our readers and even our own Jeff Fredericks is that BMO Rewards does not always have the best pricing on their flights, hotels and other travel options. In fact Jeff had to call in and was eventually able to have BMO match the price for travel he had found on other sites.

Related: Not all Travel Points and Hybrid Credit Cards are created equal and Why proprietary credit card reward programs are the best option for most Canadians

Points can also be redeemed for many other non-travel items like merchandise, gift cards, BMO financial products and even for any purchases made on the card. BMO calls this last option their Pay with Points option where you can redeem as little as 200 points for a $1 statement credit.

Features and Benefits
The number one feature of the BMO eclipse Visa Infinite Card that stands out from most of the other cards it competes with is the annual $50 lifestyle credit. This is a credit that is awarded when you get the card and then resets each year on January 1st. The credit is awarded when you have a charge on your card that meets or exceeds $50. Simply think of it as a $50 cash back gift for each year you have the card. You do have competing cards offering credits but those are tied into travel related purchases like baggage fees, seat selection fees etc. not a credit towards any purchase like the BMO card offers.

On the insurance side of benefits the card has a somewhat lower coverage offering that can be expected with a premium travel card. It has your standard Travel Accident and Car Rental insurance, purchase protection and extended warranty that is found on almost all cards of this nature. On top of that it an average 15 day out-of-province emergency medical insurance benefit for those up to 64 years old. What it is missing - and this is big - is flight delay coverage, lost/stolen/delayed baggage insurance as well as no trip cancellation or interruption insurance. Those are some big holes in this card's insurance coverage that are offered by its direct competitors.
The card does provide Mobile Device Insurance - a relatively new type of coverage that we are starting to see on more cards here in Canada. As with virtually all credit card mobile device insurance there are deductible and depreciation costs applied to any claims made.