First Posted Apr 19, 2012
Last updated on Apr 9, 2014
By Patrick Sojka - Rewards Canada
This post has been kept for archival purposes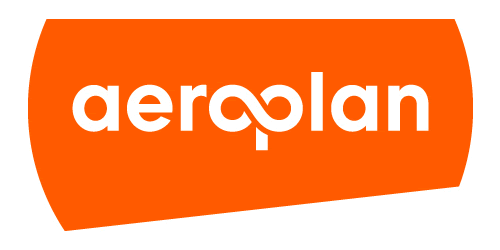 I occasionally get asked the question: "Which credit card can you earn the most Aeroplan miles with?" You would think that Aeroplan's primary and obviously number one credit card partner, TD (and CIBC) would offer credit cards that earn the most Aeroplan miles. Low and behold they actually do not despite advertisements that may lead some to believe otherwise. I have also heard arguments that the Starwood Preferred Guest Credit Card is the best for Aeroplan miles because of their 5,000 mile bonus when you transfer Starpoints in 20,000 point increments while I have preached that the American Express Gold Rewards Card is the best Aeroplan earner out of them. Well to put them all to the test I have created the following charts based on various spending levels with the cards and certain percentages of those spending levels going to extra mile/points categories like Gas, Groceries, Drug Store and Travel purchases. I have decided to not bore you with all the calculations behind the numbers but rather just the total number of Aeroplan miles you would earn in each scenario.

What follows should confirm what I have stated all along but should also be an eye-opener to those hard-core Aeroplan mile via Credit Card purchase earners who may have thought they were getting the best deal. Outside of the TD, CIBC and American Express cards I have included the three other hotel credit cards in Canada as they have Aeroplan conversion options* but I would seriously not consider those cards if your primary goal is Aeroplan miles.

I do want to stress however, like I do with most of my specialized comparison charts that choosing a credit card should not solely be based on the rewards earned but also on insurances, benefits, costs, spending habits and overall acceptance.

All the spending scenarios:
--
TD Aeroplan Visa Infinite Privilege Card
TD Aeroplan Visa Infinite Card

Scenario #1: $20,000 yearly spend on card (30% on Gas, Groceries, Drug Store; 8% on Travel)

Total Aeroplan Miles Earned

23,000

26,500

23,000

25,000

22,500

27,600

25,000

25,000

6,000

4,000

Rank

6

2

6

3

8

1

3

3

10

11

Scenario #2: $40,000 yearly spend on card (30% on Gas, Groceries, Drug Store; 8% on Travel)

Total Aeroplan Miles Earned

46,000

53,000

46,000

53,750

47,500

55,200

50,000

50,000

12,000

8,000

Rank

6

3

6

2

5

1

4

4

10

11

Scenario #3: $40,000 yearly spend on card (40% on Gas, Groceries, Drug Store; 10% on Travel)

Total Aeroplan Miles Earned

48,000

54,000

48,000

53,750

47,500

60,000

50,000

50,000

12,000

8,000

Rank
6
2
6
3
8
1
4
4

10

11

Scenario #4: $60,000 yearly spend on card (30% on Gas, Groceries, Drug Store; 8% on Travel)

Total Aeroplan Miles Earned

69,000

79,500

69,000

83,750

72,500

82,800

75,000

75,000

18,000

12,000

Rank
7
3
7
1
6
2
4
4

10

11

Scenario #5: $60,000 yearly spend on card (40% on Gas, Groceries, Drug Store; 10% on Travel)

Total Aeroplan Miles Earned

72,000

81,000

72,000

83,750

72,500

90,000

75,000

75,000

18,000

12,000

Rank

7

3

7

2

6

1

4

4

10

11

--
TD Aeroplan Visa Infinite Privilege Card
TD Aeroplan Visa Infinite Card

Scenario #6: $80,000 yearly spend on card (30% on Gas, Groceries, Drug Store; 8% on Travel)

Total Aeroplan Miles Earned

92,000

106,000

92,000

113,750

97,500

110,400

100,000

100,000

24,000

16,000

Rank

7

3

7

1

6

2

4

4

10

11

Scenario #7: $80,000 yearly spend on card (40% on Gas, Groceries, Drug Store; 10% on Travel)

Total Aeroplan Miles Earned

96,000

108,000

96,000

113,750

97,500

120,000

100,000

100,000

24,000

16,000

Rank

7

3

7

2

6

1

4

4

10

11

Scenario #8: $100,000 yearly spend on card (30% on Gas, Groceries, Drug Store; 8% on Travel)

Total Aeroplan Miles Earned

115,000

132,500

115,000

143,750

122,500

138,000

125,000

125,000

30,000

20,000

Rank

7

3

7

1

6

2

4

4

10

11

Scenario #9: $100,000 yearly spend on card (40% on Gas, Groceries, Drug Store; 10% on Travel)

Total Aeroplan Miles Earned

120,000

135,000

120,000

143,750

122,500

150,000

125,000

125,000

30,000

20,000

Rank

7

3

7

2

6

1

4

4

10

11

--
TD Aeroplan Visa Infinite Privilege Card
TD Aeroplan Visa Infinite Card

Scenario #10: $120,000 yearly spend on card (30% on Gas, Groceries, Drug Store; 8% on Travel)

Total Aeroplan Miles Earned

138,000

159,000

138,000

173,750

147,500

165,600

150,000

150,000

36,000

24,000

Rank

7

3

7

1

6

2

4

4

10

11

Scenario #10: $120,000 yearly spend on card (40% on Gas, Groceries, Drug Store; 10% on Travel)

Total Aeroplan Miles Earned

144,000

162,000

144,000

173,750

147,500

180,000

150,000

150,000

36,000

24,000

Rank

7

3

7

2

6

1

4

4

10

11