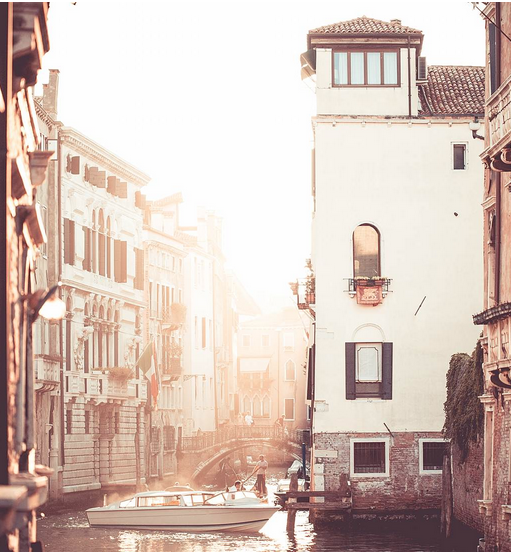 Randy McEwen isn't afraid of the term "bucket list." In fact, the retired civil servant from Victoria, BC says it with excitement ever since he found a way to check off 'international vacations' without dipping into his retirement funds. "It's all about planning ahead," he says.
Randy and his wife have funded trips to Greece, India, and Europe with rewards points, and they have their summer trip to Malaysia already booked. While many rewards members use their points to take regular short holidays, Randy explains how to play the long game and make sure it pays off with international travel.
Play the long game
Randy and his wife Janice started using rewards programs in 1993, when they paid for a major renovation through their American Express Gold card. Impressed with the points they earned, the couple resolved to start collecting them at every opportunity.
Randy says he and his wife "double-dipped," or used two separate rewards cards, on essential purchases - "heating oil, insurance plans, and groceries."
Then they didn't spend a point for ten years, when they cashed in on a trip to Italy in 2003. And right after that, it was back to double-dipping to save up for the next flight.
Book ahead
Randy is well-aware of the limited capacity most airlines and hotels have for people booking on rewards points. He says the only foolproof way around these limits is to book flights at least nine months in advance. "You're allowed to book on points up to 364 days ahead of the flight," he says. "If you're travelling over a holiday or during the summer, (the seats) can disappear quickly"
One caveat to booking this far in advance is to make sure cancellation insurance is in place - especially if you're over 65. "Most cards have built-in (cancellation insurance) policies, but they don't apply to seniors," he says. "So we have to buy our own."
Wish list
Randy admits that he and his wife's careers have made their booking a little earlier - his spouse is a teacher, and Randy was in a managerial position before retirement that allowed him to book vacations in advance. He thinks people would have more faith in rewards programs if they felt certain that they would be able to use them. "I would really like to see more seats be allocated for rewards users," he says. "It's frustrating even for me, and I've been pretty lucky."
Golden Rule
It may seem obvious, but Randy cannot emphasize enough that he and his wife have paid no interest on any of their purchases since day one, 23 years ago. "When you pay interest, it makes the collection of points effectively useless," he says.

"Rewards Canada periodically mentions these principles, but they really are essential to getting anything out of your rewards program."

This means staying on top of each credit card, as well as maintaining a budget of pre-planned expenses. It takes some patience, but it pays off - just ask Randy.
What's in Randy's Arsenal?

Aeroplan (Air Canada)
AIR MILES




No hotel programs at this moment although Randy has utilized SPG in the past to transfer to Aeroplan





American Express Gold Rewards Card
BMO AIR MILES World Elite Mastercard
Capital One® Aspire Travel™ World Elite Mastercard®

We want to feature you in our Meet the Collector series!
Email us at info@rewardscanada.ca to get the ball rolling!

Talk to us!
Do you follow some of the same methods as Randy
? Any tips you have for him or questions you'd like to ask? Tell us in the comments section below
or join the conversation on Facebook and Twitter!


Rewards Canada can be found on the following social media channels: