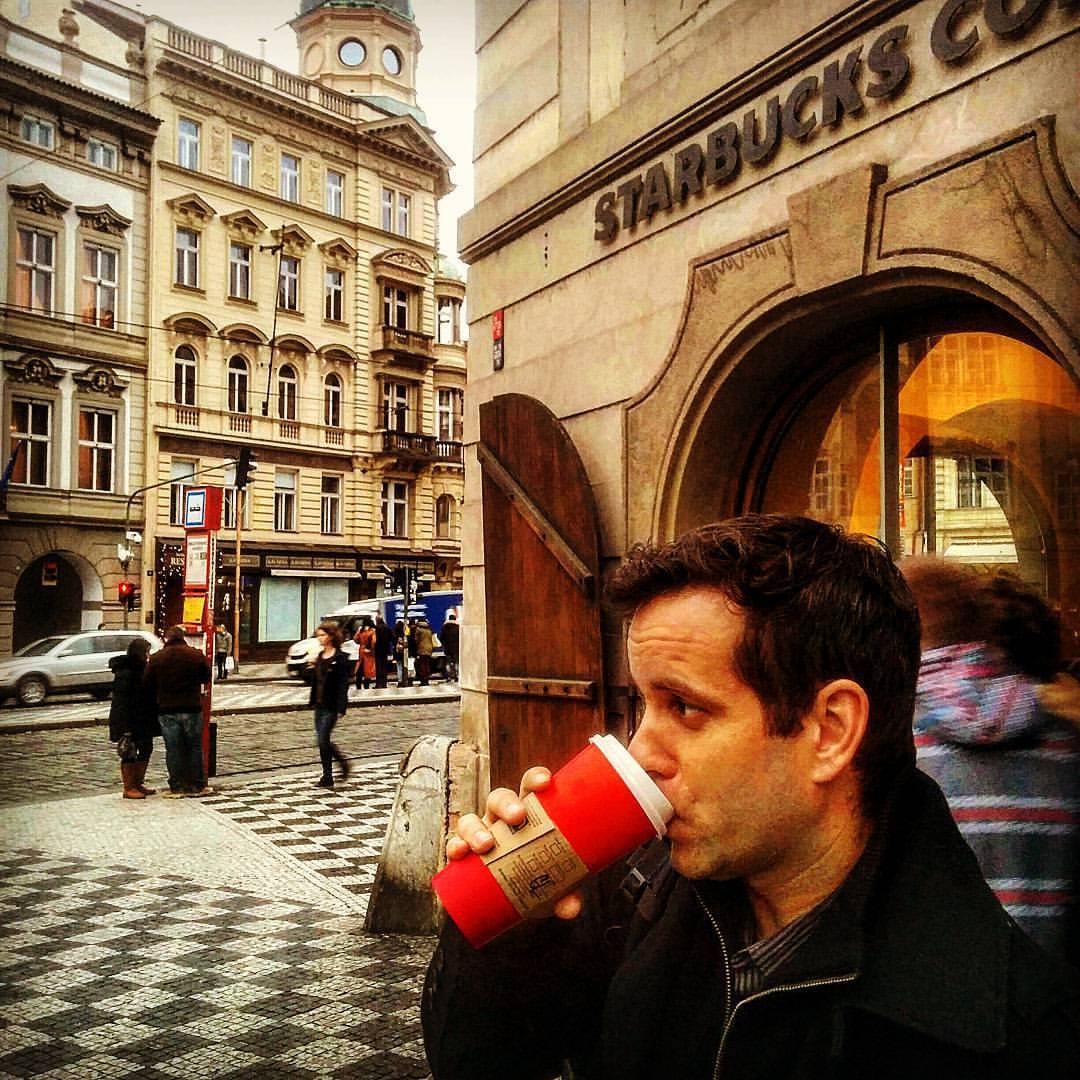 What happens when you work for a company that designs airports? Well you travel a lot naturally! Meet Martin Leprohon who is an airport planner and engineer. He gets his fair share of travel time but not to the point of that he calls himself a road warrior. Seeing the programs he uses and the amount of miles he collects we beg to differ. No matter what, when things ramp up, he likes to know about his options and making his travel as comfortable and enjoyable as possible by making the most of a wide range of loyalty programs.
Here are Martin's personal experiences as well as tips, tricks and strategies when it comes to frequent flyer miles, frequent guest points and more.
Reward Programs Devaluation is a Curse
A frustrating experience remains to witness how airlines can easily change the value of their currency (aka the miles) with one dreaded email generally starting with "In order to serve you better…".

"While I could easily reach Gold status with Aeroplan back in the 2000s, this became impossible when mileage accrual for long-haul sale fares was halved" lamented Martin, "For me, an Australian trip went from 20,000 down to 10,000 miles. When this happened, I looked for options to gain maximum value from my travel habits. Rather than look solely for points accrual, I also looked for perks such as lounge access or alternative ways to get free travel and accommodation."
Tip 1: The best program may not be with an airline you fly with
Often mentioned in passing here on Rewards Canada, Martin's buddy Andy told him about the "Aegean Trick". The trick involved the use of the Aegean Miles Program (Star Alliance member) to earn Gold with as little as 19,000 pts. Thanks to a few trips including his periodic visit to Australia, Martin was able to reach Gold in no time. The conditions have sadly since changed but looking out for options with carriers out of your home country should remain.
Tip 2: Look for airlines and hotels ready to match your status.
Martin then turned has attention to Status Matches. Thanks to Turkish Miles & Smiles who accepted Martin's request for a match to his Aegean Gold status and its easy re-qualification process, Martin has been able to maintain Gold status with Star Alliance ever since.

"I tried status match successfully with other airlines and hotel chains but it may be better to do this when you know that you are about to change your travel patterns because you are heading to a specific destination or because you have to fly a certain airline. The website statusmatcher.com provides periodic updates on the outcome of status match requests by fellow travelers."
Tip 3: Loyalty, but not at any price (Divide and Conquer)
Martin has been a frequent WestJet customer in recent years:

"When things go well, I earn what WestJet advertises and it is transparent because they are dollars that you can spend on future WestJet or partner flights. When things go sour, they own up to the situation, even when weather may have been a factor. No need to chase the airline with typical outraged customer emails. Whenever I am delayed, I get an email a few days later from WestJet apologizing and giving me some Westjet reward dollars to compensate any delays that may have occurred. When things go really bad, like a 5 hour delay, no need to complain, I get a 200$ discount off a future flight. Luggage lost? Here is a 150$ discount off a future flight. When I get these emails, I do not get excited. I simply move on, keep calm and keep flying WestJet. This is how loyalty is built."

That said, Martin does try to keep his options open with each major airline alliance, especially when WestJet is more expensive than other options. While Turkish is his pick for Star Alliance, he consolidated all his OneWorld travel into the Qantas Frequent Flyer program. And although WestJet isn't part of an alliance, their increased alignment with SkyTeam airlines makes WestJet his pseudo-SkyTeam program.

With hotels, Martin has virtually no loyalty.

"Low price and convenience (location) will generally win over a certain brand. As a consultant, I will often have access to corporate rates provided by clients which will limit my choice. While I am a big fan of Holiday Inn Express, and the IHG brand with their Accelerate offers, most major hotel chains have some bonus rewards in place at a given time. I have managed to reach Gold status with Marriott, IHG and Starwood."

For credit cards, Martin basically stopped putting all his eggs in the same basket. He now only book WestJet flights with his WestJet credit card and books Marriott stays with his Chase Marriott credit card. Everything else goes on his Desjardins World Elite "which goes back in my pocket as $, and provides access to the Montreal Airport's Desjardins World Elite lounge."
Tip 4: Beat the System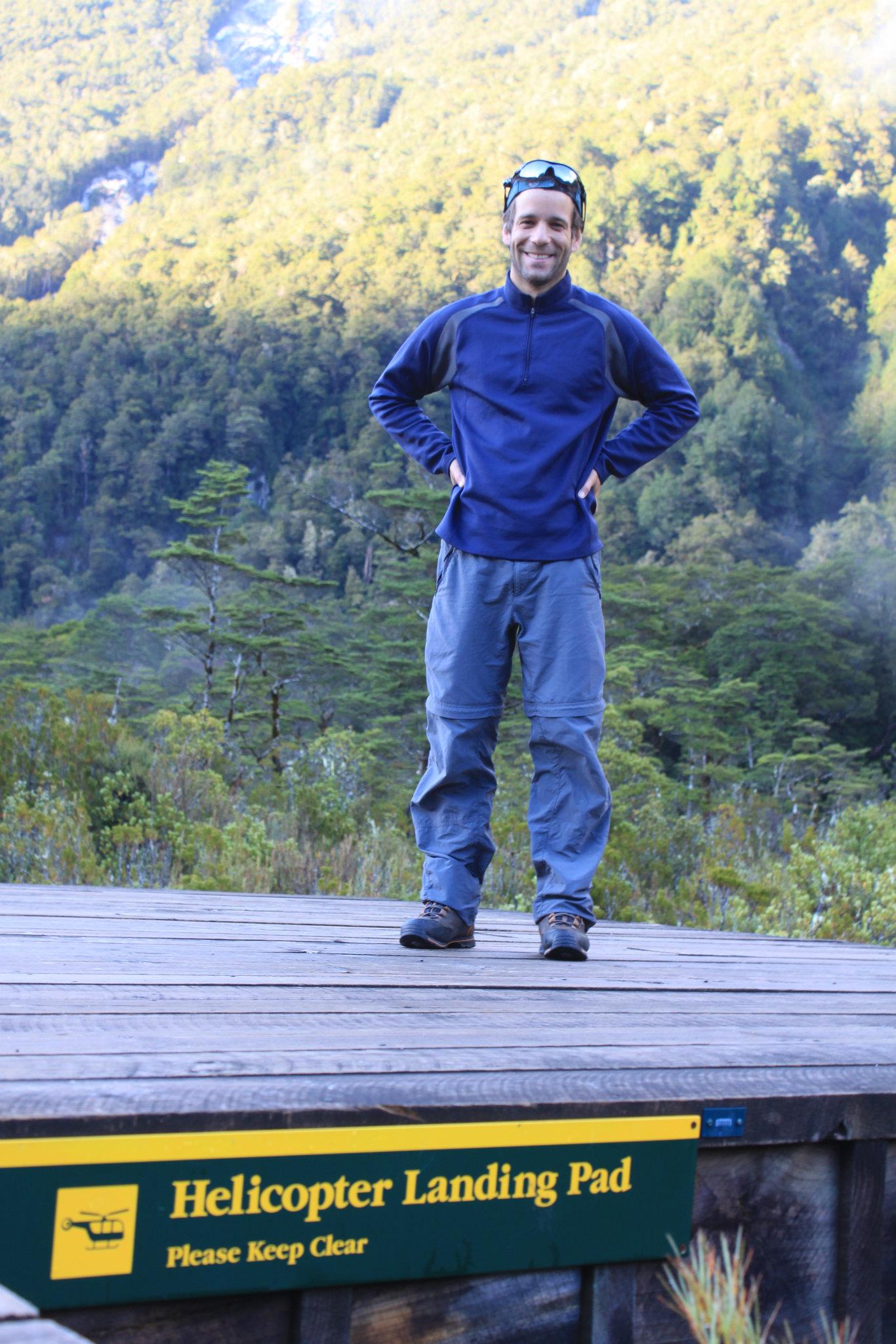 We all have our tricks to find the cheapest airfares. For Montrealers, that may mean driving across the border to Plattsburg (PBG) or Burlington (BTV). The same applies when it comes to using miles. Martin has found that booking with Aeroplan miles from US airports is cheaper in fuel surcharges and taxes than flying from Canadian airports.

"I also have booked Aeroplan flights on an international itinerary (Thai in South East Asia, Air New Zealand in the South Pacific) to avoid costly fuel surcharges. In the case of domestic flights in New Zealand, the taxes were 0$."

"At times, I will also split my itineraries to take advantage of cheap fares from airports away from my hometown but use points to reach this airport. There are some risks but if travelling with the same carrier or alliance, there are ways to merge both itineraries into one. "
Tip 5: Never miss a chance to get some points or perks
"I don't have the time to keep track of the conditions of each program so I use the AwardWallet app which has been amazing for me. It sends periodic warnings with enough notice to allow you to react to ensure you do not lose your points or status."

"I try to stay on top all the little tricks such as bonus points for the use of Apps. I also fill the odd survey on e-rewards which gives me points with Club Carlson. For boutique hotels or non-aligned brands, I use Hotels.com or Booking.com to still collect some perks and free nights."

In Conclusion
Martin is one who earns points now and decides later what to do with them. He is in a position to do so. If you don't travel very much or don't spend a lot on your credit card you may want to go the opposite route, have an award in mind then find the right program to earn points in. Martin tries to pick hotels and airfares based on price and convenience which means that he will end up having to divide points between numerous programs. This may slow his progress within individual programs but his wallet is ultimately rewarded. Finally, Martin tries use points as soon as possible while trying to get the maximum value out of them for family outings or upgrades. By doing so, he protects himself against the next dreaded email that a rewards program will send him stating that "in order to serve me better, conditions have changed…"
What's in Martin's Arsenal?

Turkish Airlines Miles and Smiles
WestJet Rewards
Qantas Frequent Flyer




IHG Rewards Club
Marriott Bonvoy
Hilton Honors
Carlson Rezidor Hotels Club Carlson




Desjardins Odyssey World Elite MasterCard
WestJet RBC World Elite MasterCard


Martin belongs to even more programs than listed above but these are his primary programs of choice.
You can follow Martin on Twitter@martinleprohon or read his periodic contributions to the travel blog Yulair (in French).
We want to feature you in our Meet the Collector series!
Email us at info@rewardscanada.ca to get the ball rolling!
Talk to us!
Do you follow some of the same strategies as Martin? Do you have any tips for him or questions you'd like to ask? Tell us in the comments section below or join the conversation on Facebook and Twitter!


Rewards Canada can be found on the following social media channels: