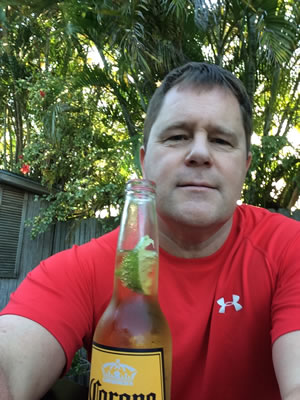 As a high-school teacher, Jay is used to fielding questions from his students. However, there's one question that even the other teachers always ask him: how does he afford to take his family on vacation twice a year? They almost never believe his answer - he does it for free.
At a time when many consumers are losing faith in rewards programs, Jay Thompson is using points to save $3000 - $5000 a year in travel airfare, hotel stays, and car rentals. He says there's no secret to his lavish savings - anybody can do it with a little bit of planning and know-how.
Racking 'Em Up
Jay says sign-up bonuses are "the best bang for your buck" when it comes to earning points. After that, he recommends using rewards cards for scheduled, everyday purchases.

"Why mail in a bill or pay an online transaction fee?" he says. "Why not rent a car for $150 and pick up 2000 reward points while you're at it?"

The important part, he says, is paying off the balance immediately. This approach will reward your credit rating as well as your points account.
Read the Fine Print
"You can't just collect points and hope everything falls into place," Jay warns. "You need to be creative and educate yourself." Some airlines, hotels, and rental car companies limit the number of bookings for rewards points users, especially during popular travel times.

Jay says he belongs to five different programs, and the combination gives him the flexibility to work around holiday restrictions.

He says that "taxes and surcharges with Aeroplan are extremely frustrating," and recommends taking the time to make sure you don't end up paying back your points savings in extra fees. (Read Rewards Canada's feature on how to Avoid Fuel Surcharges here)
Room for Improvement
As an avid user of these rewards programs, Jay says he has a few tweaks that could greatly improve the experience for both customers and rewards programs.
"I hope they keep doing referral bonuses," says Jay, noting that several major brands have recently done away with them. "They're great for consumers, and I know a lot of customers have signed up because of them."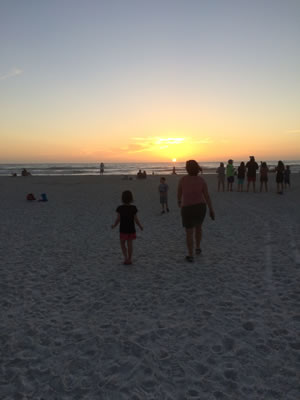 In general, Jay would like to see these programs be more accessible for consumers. He thinks brands like American Express are hurting their image by imposing a minimum income on their cards.

"Just try to make rewards programs a little more accessible to the consumer," he says. "And keep annual fees low so people can enjoy the benefits."
Playing it Smart
Jay says there are easy tricks to recoup bonus points on big purchases - like the time he helped some friends score a big payday on an $100,000 purchase:

"The wife signed up for the credit card and got the 10,000 sign-up bonus points. She paid $5500 of the purchase and got a bonus of 40,000 points for spending over $5000," he says. "Her husband signed up for the card and used her as a referral, so she also got that bonus. He then made the second half of the purchase and also got the bonus for spending over $5000." In total, they picked up 100,000 points! By paying off the balance right away, they spent the same amount of money, and recouped 10% of the purchase in points to use later.
Jay offers more tips and answers specific questions on his travel blog, www.borderfreetravel.com.
What's in Jay's Arsenal?

British Airways Executive Club
Aeroplan (Air Canada)




Best Western Rewards
Marriott Bonvoy


The Platinum Card from American Express
mbna Best Western Mastercard
Marriott Bonvoy™ American Express® Card

Want to be featured in our Meet the Collector series?
Email us at info@rewardscanada.ca

Talk to us!
Do you follow some of the same methods as Jay
? Any tips you have for him or questions you'd like to ask? Tell us in the comments section below
or join the conversation on Facebook and Twitter!


Rewards Canada can be found on the following social media channels: